Soap Labels
Beautiful Labels For Soap Products
Soap labels match the labor of love that goes into your soap product. We offer a multitude of label options so your bar soap or shower gel labels appeal to customers. Our label expertise and dedicated team are here for you. We understand the importance of having great-looking labels to sell products. Start on your labels with an instant online quote!
Download our white paper to see how to attract more customers by upgrading your custom labels.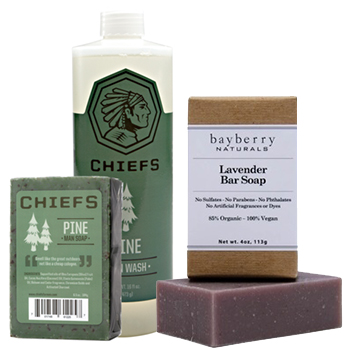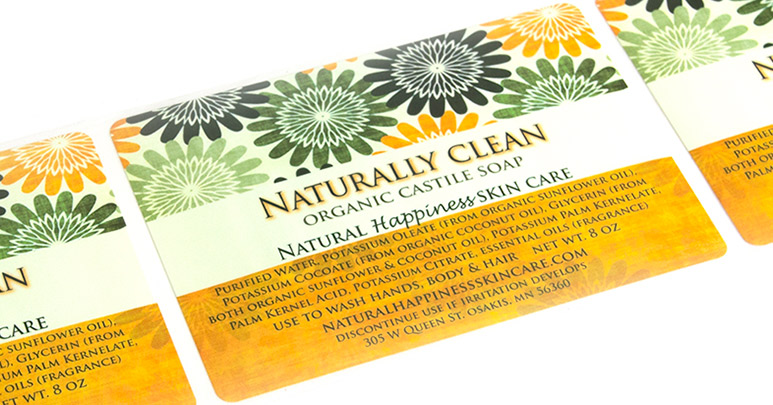 Customization Options
From materials to printing techniques, there are a lot of ways to customize soap, face wash, and shower gel labels. To achieve beautiful results, below are some popular label options we often see in the bath and beauty market that may interest you.
Metallic materials: Make a lasting impression with foil labels or cold-foil stamping that attract customers' attention – you can also go with holographic labels if you're looking for a fun, multi-dimensional shine.
Clear film: Perfect for soaps packaged in transparent bottles, clear labels create an elegant "no label" look so the design and product are the main focus.
Finishes: We offer many types of finishes to add extra a layer of protection against artwork damage or make your custom soap labels more visually interesting.
Waterproof Labels
Considering where the environment your soap labels will live, weatherproof labels can handle tough conditions such as moisture and condensation. We offer a large selection of water-resistant and weatherproof label materials so you can rest assured that your labels last for a long time. Also, with our high-quality materials, your labels will be less likely to yellow, crack, peel, smudge, or fade. Start on your custom labels today by getting an instant online quote. Need more information or samples? Call us at 1-800-475-2235 or email sales@consolidatedlabel.com.
Call today to speak with a specialist about your unique project.
Or try our online instant pricing calculator.