Beer Labels
Make an Impression with Custom Beer Labels
Attract thirsty customers with beautiful, custom beer labels that differentiate your brand and product. Our dedicated team will help you every step of the way so your beer labels look good whether it's sitting on a store shelf or behind the bar. Need help determining a label size for your custom beer labels? Check out our label size calculator or contact us to see which label shapes and sizes will work best with your beer bottles, cans, or growlers.
Get started on your labels by getting an instant online quote! For more information, please call us at 1-800-475-2235 or email sales@consolidatedlabel.com.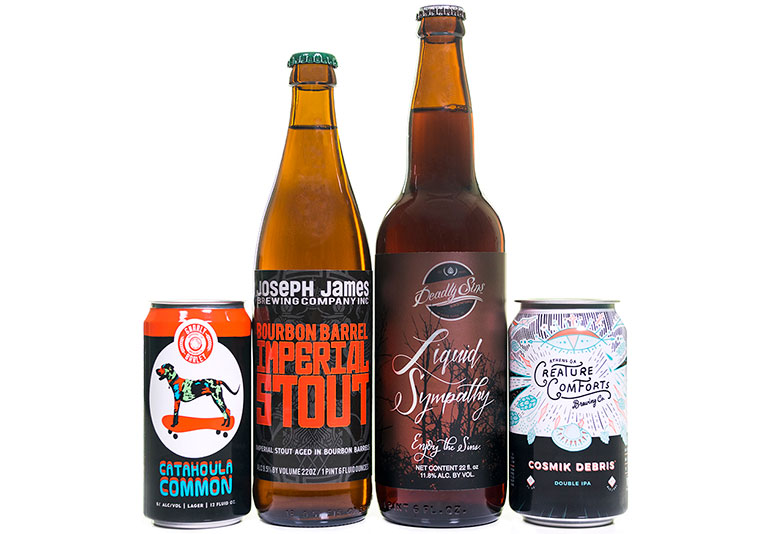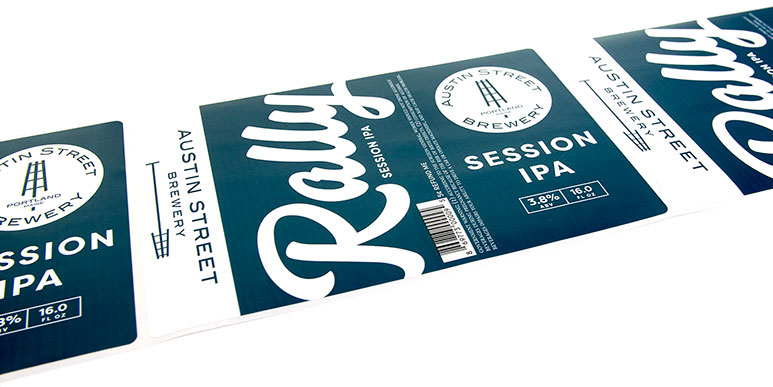 Whatever Your Brew, We've Got The Perfect Label for You
It's easy to add the perfect touch to your labels with the right material. Like our die shapes, we have a variety of stocks available like foil, paper, holographic films, and more. However, if we don't have what you need, we will happily order it for you. A popular material choice for the beverage market is our clear film. This film allows your beer to show through parts of the label design. Consequently, your customers can get a good glimpse of how dark or light your brew may be.
Don't let your craft beer blend in with the crowd. Stand out with label materials popular with craft beer lovers!
Shrink Sleeves for Your Labels
Sometimes you need your product to separate itself from the competition. As a result, we print specialty products like full-body shrink sleeve labels, perfect for labeling beer cans and bottles with 360-degree graphics. Therefore, not only do they look great, but they are resistant to moisture that your beer labels are likely to be subject to.
Download our white paper to see how to attract more customers by upgrading your labels!
Call today to speak with a specialist about your unique project.
Or try our online instant pricing calculator.