Custom Freezer Labels
Freezer Grade Labels – A Cool Labeling Solution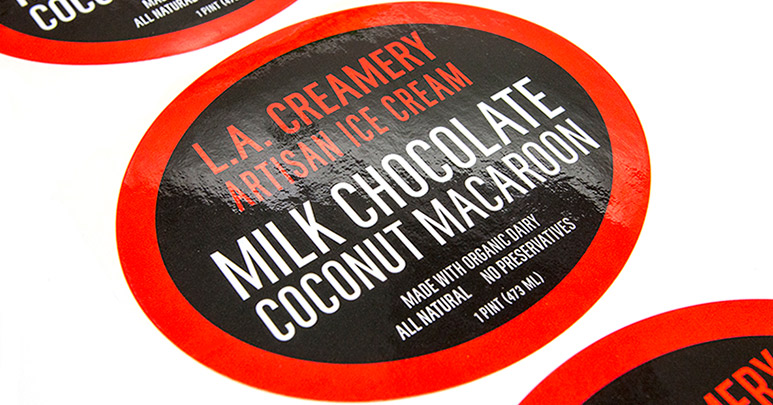 Products and other items that face freezing conditions need labels that not only keep their integrity in cold temperatures but their good looks too. Most adhesives have a minimum application temperature of 40-50 °F before they crystallize and become solid – but not with custom freezer labels. These specialty labels can stand up to temperatures as low as -20°F without causing adhesion and appearance issues. We carry a variety of paper and film options so we can create a labeling solution that works best for you.
Start on your labels with our instant online quote tool! For more information, please call 1-800-475-2235 or email sales@consolidatedlabel.com.
The Right Materials for Your Labels
Not all freezer labels are the same, which is why it's important to let us know what you'll be labeling, the environment, and other conditions your labels will face. Consequently, we use materials that are tested by a third-party facility to ensure our materials meet the highest standards. Not sure if you need custom freezer labels? Uses include:
Cold storage and distribution
Pre-frozen food packaging
Outdoor elements/sub-zero
Blast freezing/industrial kitchen
Co-packing & more!
Download our white paper to see how to attract more customers by upgrading your custom labels!