Piggyback Labels And Stickers
How Piggyback Labels Work
Piggyback labels aren't just fun to say, they're fun to use too! They're comprised of two labels where the bottom label stays adhered to whatever surface it's applied to (box, envelope, folder, etc.) and the top label can be peeled off and re-applied elsewhere. Also known as two-layer and double-layer labels, these labels can be used for promotions, business reply cards, shipping returns, product registrations, inventory marking, and more.
Our internal processes were built to better ensure your piggyback labels are made to your order's specifications with minimal error and waste occurring. Printing piggyback labels can be challenging but we have the experience to help you select the right combination of materials, inks, and adhesives.
Call 1-800-475-2235 or email sales@consolidatedlabel.com to get started on your custom piggyback labels!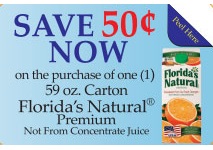 Different Types of Custom Piggyback Labels
Nested piggyback labels make it easier for your customer to recognize that it's a peel back label because the top label (the peel off) is slightly smaller than the base label.
With flush cut labels, both layers are cut to the same size allowing for more design space on the top layer. This style, however, can make it slightly difficult for your customer to remove the peel-off layer.
Flush cut with tab labels are the same as flush cut labels as far as label size but the added tab makes it easier to locate and remove the peel off layer.
Call today to speak with a specialist about your unique project.
Or try our online instant pricing calculator.