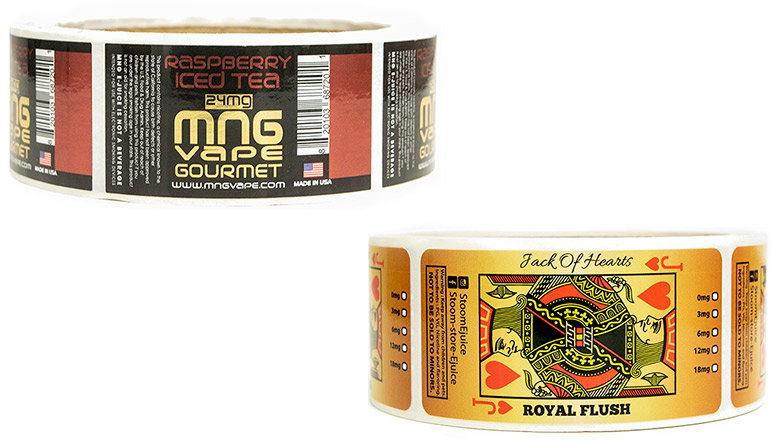 Most custom labels are printed with round corners because the softened corner edge helps prevent the label from lifting up, which is called "flagging" in the label industry. Since round corners are more popular, they are more sizes to choose from. If you have a unique label size, you're more likely to find a cutting die with round corners than square.
Although there are more size options with round corners, that doesn't mean square corner labels are undesirable. Their sharp, 90-degree corners give custom labels a modern look and make them stand out in a sea of round corners.
A downside to square corners is they're more likely to snag on something and cause flagging or tearing. However, if your product won't face much friction than this shouldn't be an issue; another option is to use a material with a stronger adhesive to help prevent flagging.
Whether you're more interested in style or function, we have thousands of cutting dies for you to choose from making it easier to find the right one for your labels. Get started on your labels with an instant online quote or contact us at 1-800-475-2235 or sales@consolidatedlabel.com.