Clear Matte Labels
Beautiful Labels with a Distinct Touch
Versatile and unique, clear matte labels are perfect for achieving a sophisticated label look. Custom matte labels work well for products that have slippery contents because the label material allows for a better grip than smooth glossy labels. We can print these labels in a variety of shapes, sizes, and colors. Thus allowing your product to stand out on a store shelf or website.
Download our white paper to see how to attract more customers by upgrading your custom labels!
Design Considerations for Clear Matte Labels
We've printed clear labels for a wide range of products and uses because they complement many different styles. We are here to help you have a better idea of what to do with your labels. Below are some things to consider for your next order.
Clear matte labels are a great way to highlight "organic" or "natural" aspects of your product. This is because the label material has a more subtle look than glossy labels.
Many products in the bath and beauty market use clear matte labels since they can make the packaging look modern and high end or natural and feminine depending on the design.
Add visual interest to your labels with a cold foil stamp or a touch of gloss finish to make one or more design elements pop.
Underprinting Can Help
Inks on clear labels can appear transparent unless they are underprinted with white ink. That means that a layer of white ink is applied behind the parts of your label design that you want to be opaque. Depending on the color of the application surface, white underprinting may or may not be necessary. Containers that are white don't require white underprinting because the container is giving the label design opaqueness.
Start on your labels with our instant online quote tool! For more information, please call 1-800-475-2235 or email sales@consolidatedlabel.com.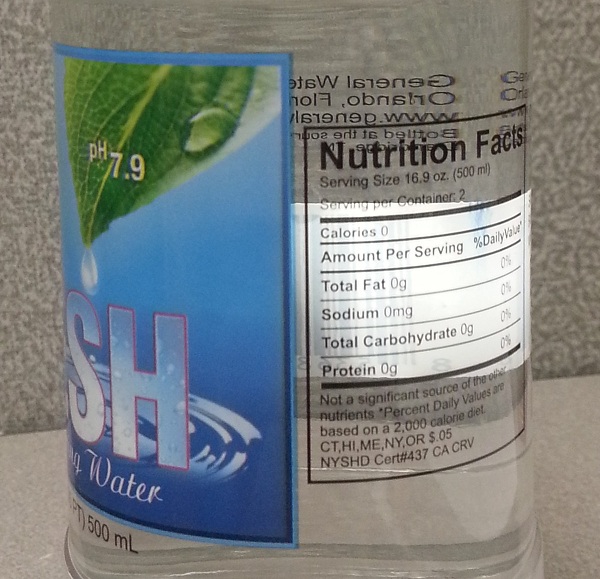 Further Reading
Call today to speak with a specialist about your unique project.
Or try our online instant pricing calculator.
Get Pricing