Credit Application
Apply today for credit terms with Consolidated Label
Applying for credit terms with Consolidated Label is easy. Choose one of the following options.
After you have completed the form, email your application to creditapp@consolidatedlabel.com, or fax it to 407-339-0149.
Once we receive your application, we will send an email letting you know that your application is being processed. The typical review process takes 3 to 5 business days.
If you require a faster turnaround time, you may always place your order with a credit card.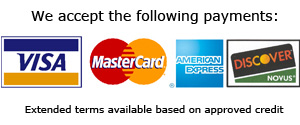 Please contact our customer service department at 1-800-475-2235 with any questions.
* PDF files require Adobe Acrobat Reader® which can be downloaded for free at www.adobe.com.