Custom Beard Oil Labels
Finding the Right Beard Oil Label Just Got Easier
Like your beard oil or balm, we put a lot of thought into our products. At Consolidated Label, we're all about customization so your beard oil labels can communicate your brand's quality while enticing customers. We have over 30 years of label printing experience to help your project. For instance, we offer a variety of label materials, shapes, sizes, and products like traditional 'pressure sensitive' labels and head-turning shrink sleeve labels.
Get started on your beard oil labels with an instant online quote!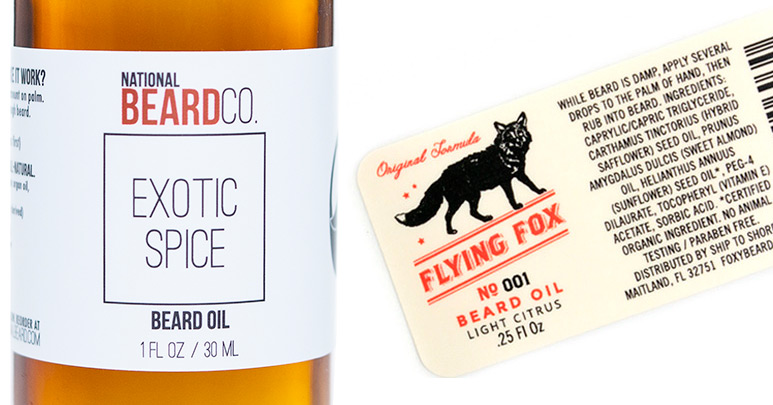 "Frankly I'm a bit amazed that you give such fine service for individuals as you do for the commercial market."
~ Stu K.
More Reviews »
Download our white paper to see how to attract more customers by upgrading your labels!
Popular Materials for Your Labels
Beard oil products face special labeling considerations which is why it's important you have a label printing company that has the right know-how and materials to get the job done. For instance, here are some popular materials for personal care products like beard oils, balms, and pomades.
Film label materials, like clear or white polypropylene, work great for beard oil labels since they can stand up to moisture-heavy environments like bathrooms and showers, and handle oils without losing their quality.
Foil labels are an excellent option if you want to make your product look premium. We also offer holographic-foil patterned labels that add a fun, multi-dimensional shine to product packaging.
Further Reading
Call today to speak with a specialist about your unique project.
Or try our online instant pricing calculator.
Get Pricing