Custom Honey Labels
Create a Buzz with Custom Honey Labels
Tempt honey lovers with custom printed honey labels that look as great as your product tastes. We can print labels for all sorts of packaging like glass jars, plastic containers, squeezable bottles, and more. Let us help you create beautiful labels that enhance your brand and attract customers like bees to honey.
Get started on your custom labels with an instant online quote!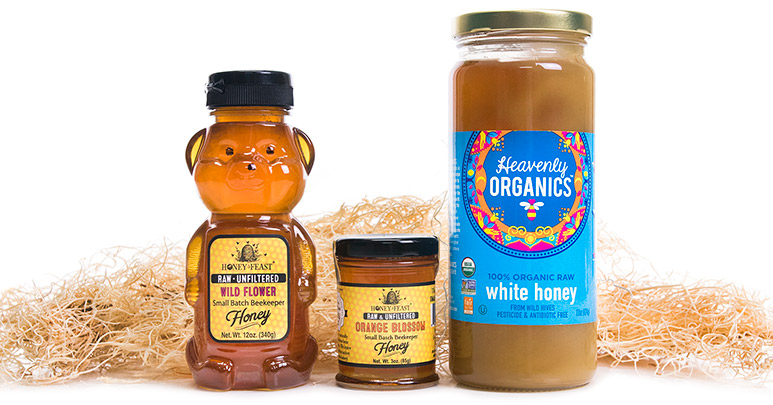 Check out the story behind
Hope Stone, Inc.'s
honey labels and how they made a fundraising event even sweeter.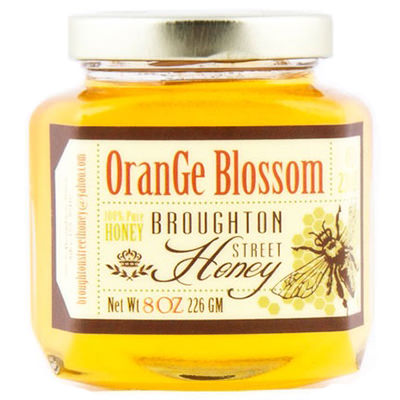 Beautiful Labels for All Honey Types
According to the National Honey Board (a federal board under USDA oversight), there are over 300 unique types of honey available in the United States. Custom, full-colored labels are a great way to show off your honey's characteristics so it's more appealing to new and returning customers. Below are some things you can do with your honey labels:
Foil labels can catch shoppers' attention with its beautiful sheen and high-end look.
Another popular material choice is clear labels because they give an elegant "no label" look while allowing consumers to see the product.
We can print multiple variations of any single color, spot colors, white underprinting, and gloss or matte finishes so your label makes a great first impression.
Choosing the Right Material
Choosing the right material for your labels is just as important as designing the label to be eye-catching. When dealing with honey there tends to be a good amount of drip that can come when squeezing a bottle or using a dipstick in a jar. To maintain the label's integrity, we recommend film labels. Film labels are extremely moisture-resistant which means your artwork is protected. We can print your custom film labels on a variety of materials like BOPP, polypropylene, vinyl, and more.
Download our white paper to see how to attract more customers by upgrading your custom labels!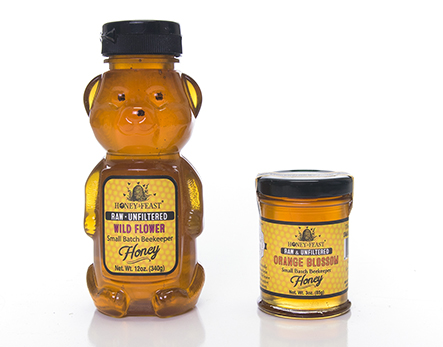 Further Reading
Call today to speak with a specialist about your unique project.
Or try our online instant pricing calculator.
Get Pricing