Custom Lip Balm Labels
Beautiful, Long-Lasting Labels For Lip Balms & More
High-quality labels are a must in the bath and beauty market. Especially lip balm labels since they face friction and handling on an almost daily basis. That's why we carry popular label sizes and materials for lip balms, glosses, lipsticks, and more. Thus ensuring your labels look not only look beautiful but last until the product is all gone.
Start on your custom lip balm labels with an instant online quote!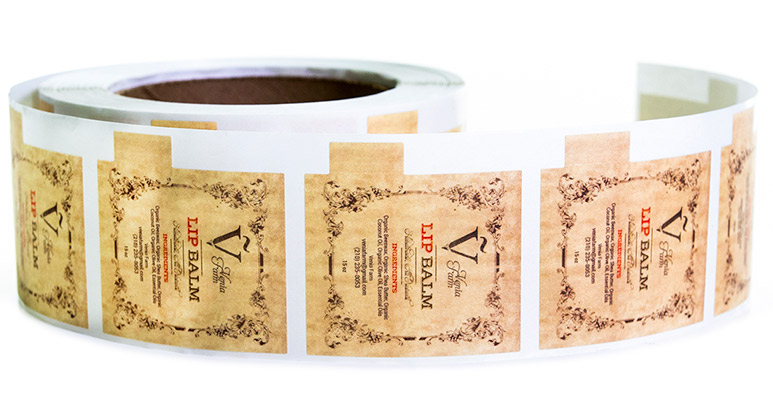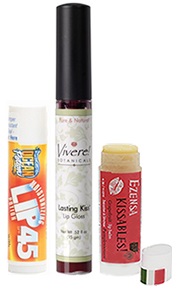 A Perfect Label Fit for Tubes
Having a tight wrap around your lip balm or gloss tube is essential for a successful label application which is why we have an extensive inventory of cutting dies to get the perfect shape and size for your product. See how we achieve perfect fitting labels for tubes in our video.
Download our white paper to see how to attract more customers by upgrading your custom labels!
Attracting Customers with Lip Balm Labels
For years we've been helping the beauty and personal care markets find the right label solution because we understand how important high-quality labels are for attracting customers. Below are some things you can do with your custom lip balm labels to boost your marketing efforts:
Digital printing works well in the lip balm market. It's a cost-effective method for printing small label quantities, as well as multiple designs (perfect for various lip balm flavors).
Glossy white and matte papers are also popular label materials for lip balms. They tend to cost less than film, yet have comparable durability and print quality.
Using a finish on your lip balm labels is a great way to protect the design against moisture, friction, constant handling, and exposure to product contents.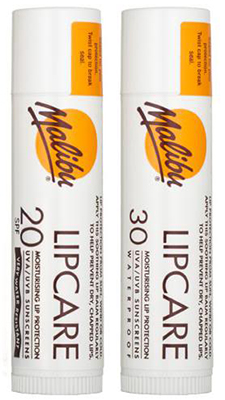 Further Reading
Call today to speak with a specialist about your unique project.
Or try our online instant pricing calculator.
Get Pricing