Company History
Humble Beginnings
The Consolidated Label story began over 30 years ago when Joel Carmany purchased a fledgling label manufacturing business with just six employees. Joel didn't know much about the label industry, but he had a passion for business and saw potential in the small label company – even though it only had the most basic label printing equipment.
Joel started with the skills he had learned in his prior career as a sales manager and engineer for General Electric and hired a small direct sales force. Armed with an enthusiasm for making customers happy, Joel and his new sales team hit the streets looking for opportunities.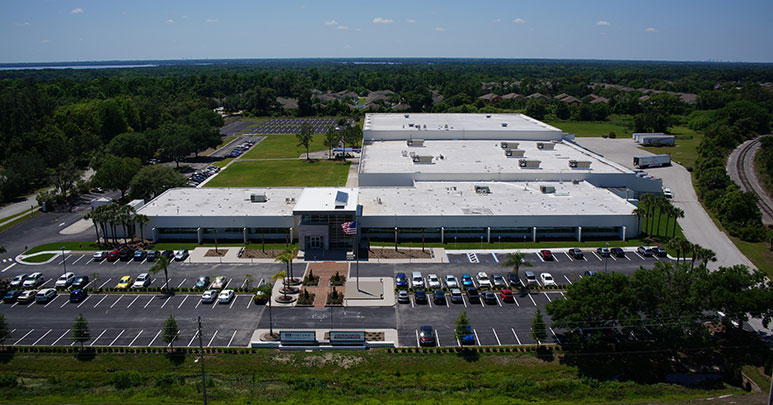 Once the mission and principles were in place, Joel started hiring more people who shared his mindset and who could help him execute his vision for the company. Early slow sales led to some sleepless nights, but those would not last long. Within eighteen months, the company's values and message started to resonate with prospects, and the team made enough sales to justify purchasing the first high-end flexographic label press.
Little did they know, but that press would soon open the door to more opportunities than they could have ever imagined. It wasn't long before the company outgrew that first facility and was forced to find a bigger building. As the sales continued to increase, Joel continued to invest in his team, the equipment, and new technology.
Building a Legacy
Several building expansions and location moves later, Consolidated Label now operates out of a 170,000 square foot manufacturing facility and has grown into one of the largest pressure sensitive label manufacturers in the country. The mission and principles that Joel instilled in the team more than 30 years ago are as important today as they were back when he started.
Those principles have kept customers coming back and have allowed us to consistently grow over the years while exceeding customer expectations and helping them grow their businesses the whole way. Those customers have played a big part in our winning many industry awards including the coveted Tag and Label Manufacturers' Institute award for "Best Managed Company" 16 years in a row.
Where We Are Today
Today, you will find both digital and high-speed flexographic label presses on the manufacturing floor. Our facility operates 24 hours-a-day/ 7 days-a-week to meet customer demands and keep lead times as short as possible. We are focused on constantly reinvesting in our equipment and expertise to meet the changing needs of our customers.
Further Reading
Call today to speak with a specialist about your unique project.
Or try our online instant pricing calculator.
Get Pricing