Custom Juice Labels
Increase Shelf Visibility with Custom Juice Labels
Whether your juice will sit on store shelves or chill in refrigerators, your custom juice labels need to look good in different environments to attract customers. What material your label uses is of the upmost importance when it comes to juice products. Our high quality materials and printing knowledge will help your tasty juice stand out against the rest. We've been printing labels for the beverage market for over 30 years and have built our processes to meet FDA guidelines and other standards for quality. Get started on your custom juice labels with an instant online quote.
Download our white paper to see how to attract more customers by upgrading your custom labels!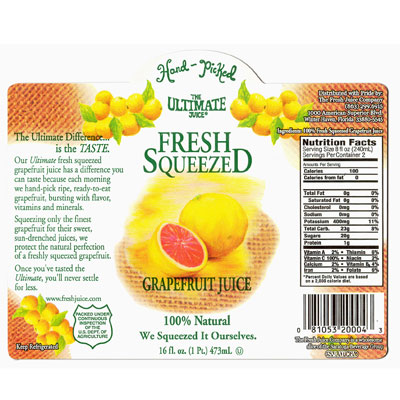 Popular Label Materials For Juice Products
Do you have multiple juice flavors? Digital label printing is a great option to print all your juice labels in one run!
Further Reading
Call today to speak with a specialist about your unique project.
Or try our online instant pricing calculator.
Get Pricing