Custom Label Design Specifications
Custom Label Designs: Quality Control
With an average of 15 years' experience and the latest design tools, each member of our staff is a custom label expert.
While you may have had your product label professionally designed, our team can work with you to help you get the labels you've envisioned. When you send in your artwork, our Pre-Press Artist will review your file to make sure its ready for press.
Don't worry – if our artists find any issues, they will work with you to resolve them before printing.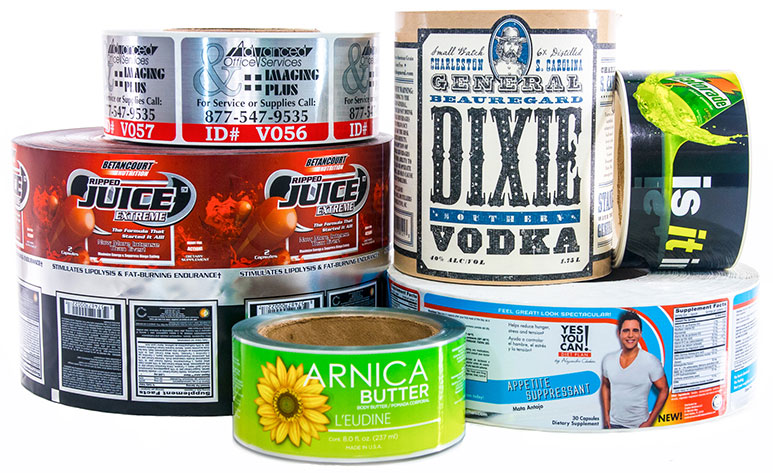 We do not design artwork for your labels. Should you need assistance with design and artwork, please refer to our recommended designers
here
.
Label Art Design Resources
To get feedback from our custom label design specialists: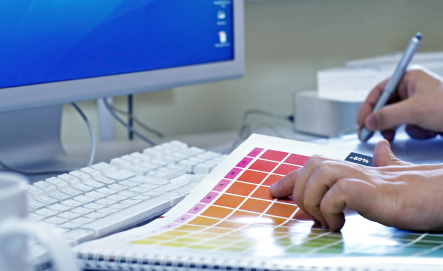 View Our Pantone Color Selection Guide (The colors in the guide may vary depending on your monitor settings. However, to get an exact match, please contact us.)
I have my label artwork, now what?
Below is a summary of our artwork review and ordering process so you can get a better idea of what happens when you're ready to submit custom label designs.
The easiest way to submit your artwork to us is through the Art Upload Tool. Once we receive your artwork, our Pre-Press Artist will review it and help resolve any issues.
If issues arise with your artwork, your dedicated customer service rep will communicate to you what needs fixing or what our Pre-Press Artist has done to the artwork.
After the artwork passes review and signs off by our Pre-Press Artist, you will be able to approve the artwork proof in your account.
Your customer service rep will finalize your order into our system after you've approved the artwork and we receive your billing/shipping information.
Once your order and proof are good to go, the Art Department finalizes the design to have printing plates created (if flexographic) and your order places on our printing schedule.
Your order then goes to print and inspection for quality. After the labels are approved by our Inspection team, your labels are boxed and prepared for delivery.
Do you offer custom label design services?
We typically do not offer design services for labels. However, we are partners with a network of preferred designers that offer label design services. These designers are very skilled in label design and packaging artwork. They also understand the requirements needed for print and will prepare your files in a format for us to accept.
The artists vary on design charges depending on the complexity and scope of your project. You and the designer will work together to come up with an agreed rate. However, any arrangement of services will be handled by you and the designer, including payments.
Click to view our Designer Referral List.
Further Reading
Call today to speak with a specialist about your unique project.
Or try our online instant pricing calculator.
Get Pricing