Cold Foil Stamping For Custom Labels
Make Your Labels Shine With 'Cold' Foil
Elevate your label design with cold foil stamping, a popular printing technique used to add metallic touches to custom labels and stickers. Hot foil stamping is more expensive and has limited uses. However, cold foil stamping can be applied to many different types of labels – even temperature sensitive material! This cost-effective process is when cold foil is applied to a UV-curable adhesive image using a standard printing plate. We also offer custom foil labels printed on metalized silver paper or foil film if you want your whole label to have a metallic finish. Please call us at 1-800-475-2235 or email sales@consolidatedlabel.com to start on your labels today!
Download our white paper to see how to attract more customers by upgrading your custom labels!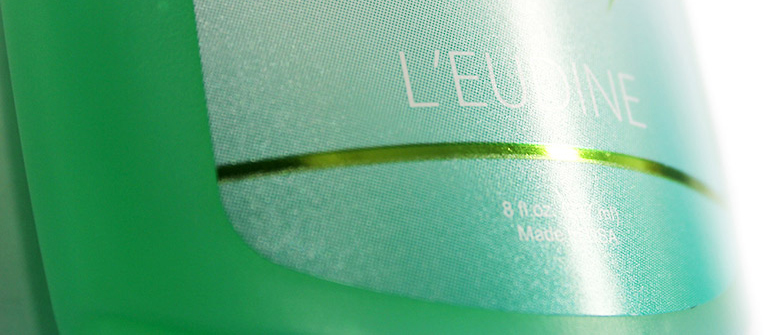 Benefits of Cold Foil Stamping
Cost-effective and efficient for all order sizes, cold foil stamping is an on-press application. The foil film transfers onto a surface using printing plates and a UV curing lamp (Note: we use flexographic presses for cold foil stamping). Below are some benefits of foil stamped labels.
Shelf appeal from afar – Labels with metallic and reflective elements can attract customers from a farther distance than labels with no sheen.
Won't damage heat-sensitive materials – Plastic films (e.g. shrink film); non-absorbent paper and nonporous materials won't be damaged with cold foil stamping. Smooth surfaces are particularly best because they will print more evenly for enhanced label quality.
Various colors available – We can do a multitude of colors beyond the standard silver and gold – we can tint your foil to any color simply by overprinting the foil area.
Make Holographic Labels a Reality
Another benefit to cold foil stamping is the option for holographic labels. We apply the holographic foil onto a base stock (like white glossy paper or clear film), covering only the areas you specify. This gives you the option to use holographic material all over, in patterns, or to accent special graphics. There are dozens (yes – dozens!) of holographic patterns to choose from when you go the cold foil route. Rainbow, glitter, stardust, cracked ice…the list of cool names goes on and on!
The options don't end once you've chosen a pattern, either. For example, some foils can be printed in reverse print where the holographic material is the background, and the text/graphics is the foreground. This works great for shrink or clear films.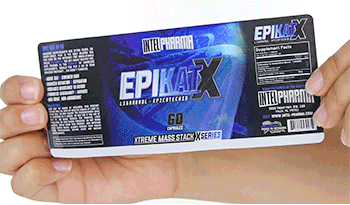 Further Reading
Call today to speak with a specialist about your unique project.
Or try our online instant pricing calculator.
Get Pricing