Medical Labels
We Carry FDA Approved Label Materials
Printing labels right the first time is especially important in the medical industry because medical labels must meet stringent FDA guidelines before products can be legally distributed in the U.S.
Similar to labels created for pharmaceutical products, medical labels must be durable enough to withstand constant handling so it can stick to the product or surface for a long time. We carry a variety of FDA approved materials to satisfy labeling requirements and achieve the look you want.
Get started on your medical labels and stickers by getting an instant online quote!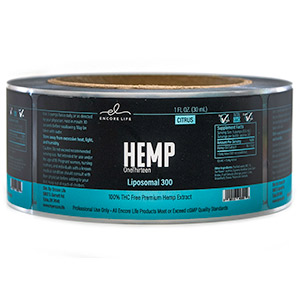 Attention Grabbing Medical Labels
A unique shape or eye-catching material can add visual appeal to custom medical labels, making it easier for consumers and medical professionals to spot your product. We have thousands of cutting dies for you to choose from, and hundreds of material options to achieve the exact look you want. A problem we've seen our customers encounter is that there isn't enough space on one label to include additional statements. A great solution for including extra information that customers, vendors, or employees need is multi-layer labels. Also known as expanded content labels, this specialty label product can be applied to a variety of medical items.
Check out our article on labeling guidelines for pharmaceutical and healthcare products to get more info.
Call today to speak with a specialist about your unique project.
Or try our online instant pricing calculator.