Vitamin Labels
Vitamin Labels That Get Noticed
Make your product stand out with custom vitamin labels that look as good as your product makes customers feel. The integrity of your labels is a top priority and our high-quality materials will ensure your label remains legible throughout the product's lifespan. We offer variable data printing which is great for printing consecutive numbers, serialized barcodes, multiple languages, and more. Get started on your custom vitamin labels by getting an instant online quote! For more information, please call us at 1-800-475-2235 or email sales@consolidatedlabel.com.
Download our white paper to see how to attract more customers by upgrading your custom labels.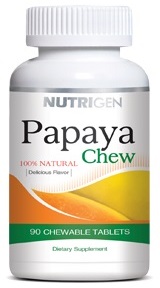 Customize Your Vitamin Labels
Below are some suggestions on ways to make your vitamin labels more appealing to consumers while still providing product information.
Multi-layer labels (also known as hinge labels and expanded content labels) peel back cleanly with no adhesive residue and can be resealed.
We also offer flexible packets which work great for single-serve portions, samples, or special formulation packs.
Make your vitamin labels stand out with the right material – we carry a wide selection of materials such as gloss, clear, matte, foil, and more.
Call today to speak with a specialist about your unique project.
Or try our online instant pricing calculator.