Custom Tube Labels
Custom Tube Labels
Our custom labels are able to handle the challenges that tubes face like moisture, friction, harsh ingredients, and more. We print tube labels in different shapes, sizes, and designs for a variety of markets like food, beverage, health, and beauty. Whether you're labeling a small lip balm tube or a more complex tapered squeezable tube, our team knows their way around custom tube labels that perform as great as they look. For more information, please call us at 1-800-475-2235 or email sales@consolidatedlabel.com.
Start on your labels by getting an instant online quote!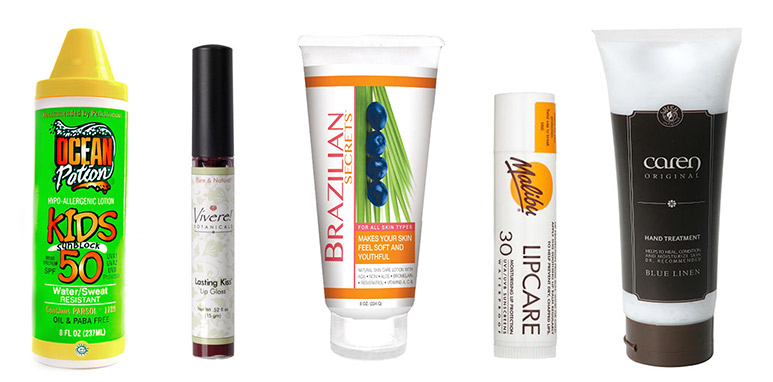 Flexible Film Labels For Squeezable Tubes
Products packaged in squeezable tubes face constant handling so it's important to use the right material. This ensures your labels look their best from the first to last drop. Film labels are an ideal choice for squeezable tubes because they're durable and flexible enough to return to its original appearance after each product use. Is your tube tapered? No problem! It is possible to die cut your tube label with a curve to fit the tube perfectly.
Download our white paper to see how to attract more customers by upgrading your custom labels!
Printing and Color Options
We offer two printing techniques to suit a variety of label needs: flexographic and digital. Both techniques use 4-color process printing and print on a variety of materials, as well as the capability to print varnishes and spot colors for exact Pantone color matches. See how these two printing techniques differ:
Flexo. Flexographic presses have a longer setup time than digital presses but have a faster output once it's up and running. Since they print labels fast, they're better suited for large runs that work well for enterprise-level needs.
Digital. A favorite among individuals, start-ups, and small businesses, digital printing works well for shorter runs and projects with multiple designs. Digital presses have fewer technical requirements than flexographic because we do not use printing plates resulting in shorter turnaround times.
Start on your labels today by getting an instant online quote today.
Further Reading
Call today to speak with a specialist about your unique project.
Or try our online instant pricing calculator.
Get Pricing