Custom CD/DVD Labels
Add A Professional Touch To Your CDs and DVDs
In today's competitive marketplace, it's important that your marketing and sales materials capture your company's identity. Of course, the importance is to better attract potential customers, clients, and investors. Custom CD labels can be used for branding informational CD/DVDs in welcome kits, copies of presentations, and archives of electronic files. CD labels with your logo and branding however, are a great way to impress clients at your next big meeting and keep them remembering you long after it's over.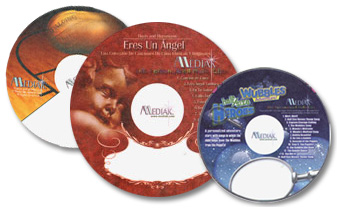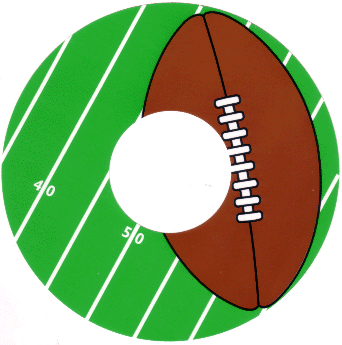 Different Sizes Available
We've printed custom CD labels for many customers and we can help you fulfill your project's needs. With our high-quality materials and label printing expertise, both are possible. If you're looking for a standard-sized CD and DVD labels, we have nine of the most common shape and size configurations in stock. However, by selecting one of these common CD shapes and sizes, a die charge won't be applied which can reduce labor and material costs for larger orders. We can also provide blank labels if you want to print in-house.
Start on your labels by getting an instant online quote! For more information, please call 1-800-475-2235 or email sales@consolidatedlabel.com.
Make Your CD Labels Stand Out
Regardless of how many CD labels you order, you will get crisp graphics and photographic quality images. This is possible with our digital and flexographic printing presses. Digital label printing is ideal for smaller runs (10,000 labels or less) or working with variable data. Larger runs tend to benefit the most from flexographic printing. This is because it prints at a lower cost per label than digital printing. Of course, depending on the label quantity, budget, and other factors, your dedicated customer service rep can help you choose what's best for your label needs.
"I made the right choice when I chose Consolidated Label Co. to print my labels."
~ Heather, Neljen LLC
More Reviews »
Download our white paper to see how to attract more customers by upgrading your custom labels!
Further Reading
Call today to speak with a specialist about your unique project.
Or try our online instant pricing calculator.
Get Pricing