Custom QR Code Labels
What is a QR Code?
The 'QR' stands for quick response, and if you look closely, you'll probably notice these square graphics everywhere like magazines, billboards, and product labels. QR code labels and stickers can be scanned with a mobile phone app that can launch a website, send a text message, enter a sweepstake, download a file, and more. QR codes labels also work well with many products because they offer flexibility to share large amounts of information without taking up a lot of space.
Start on your QR code labels by getting an instant online quote! For more information, please call us at 1-800-475-2235 or email sales@consolidatedlabel.com.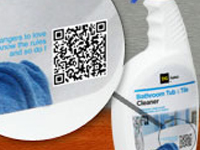 Benefits of QR Codes Labels and Stickers
You can use QR codes to market your products in almost any way you can imagine. Our customers are adding them to their labels for a variety of products, particularly those in the food and beverage markets. We've also seen QR codes drive customers to mobile websites with recipes, coupons, and usage instructions. We've also seen QR codes on fruit and produce labels with information about how the plant was cultivated and harvested.
How do I get one? Will customers use them?
It's easy to obtain a QR code. Search online for "QR code generator" and you'll see a list of websites that can help you create one. If you're ordering labels from us, we'll be happy to help you create your QR code. It's important to remember, however, that QR codes are an emerging trend in the U.S. Every day, more people are becoming aware of QR codes and start to associate them with extra information or rewards. However, you shouldn't assume your customers will know how to use them. On your labels, you can include directions for customers on how to scan the code and even what apps to use. Most importantly, make sure that what your QR code reveals is valuable to your customer.
Download our white paper to see how to attract more customers by upgrading your custom labels!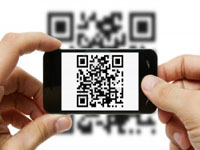 Further Reading
Call today to speak with a specialist about your unique project.
Or try our online instant pricing calculator.
Get Pricing