Custom Roll Labels
Custom Roll Labels
Customers often ask us whether we print roll labels or sheeted labels, our answer is…both! Most customers, however, order label rolls because this format is easier to dispense than sheets and most machine label applicators require rolls.
We offer blank and custom printed roll labels to best meet your labeling needs whether that's blank shipping labels for on-demand printing or unique labels for your products. Consequently, our large inventory of materials and printing options, your labels will come out exactly as you want.
Get pricing for custom labels with an instant online quote.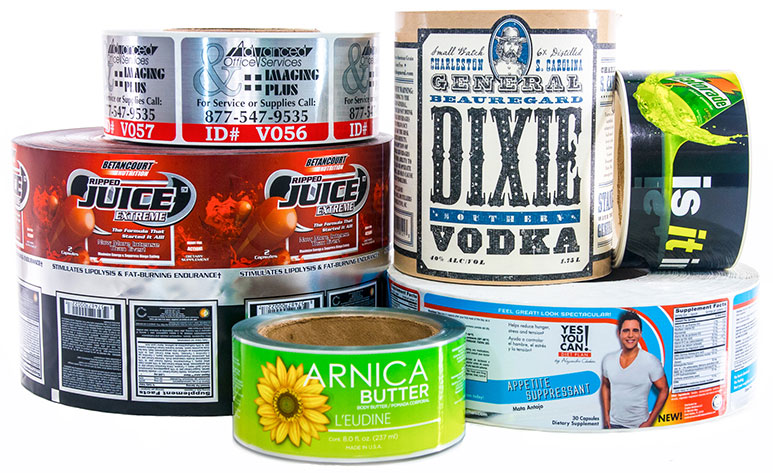 Roll Labels For Any Project
Every year, we produce billions of labels for a variety of industries from food to household cleaning, and much more. We use the highest quality of materials so your labels can stand out with crisp graphics and superior readability.
In short, roll labels work with many label sizes, shapes, and printing techniques. Thus making them an ideal labeling solution for many projects. Whether you need a certain number of labels on a roll, like 100 or 10,000, let us know and we'll meet your specifications.
Machine Application
The wind direction is an important consideration with machine applied labels. In short, 'wind' refers to the direction that your labels are coming off the roll. There are 8 standard wind directions – we can print your custom labels in any direction needed for a successful application.
Check out our application guides on our blog to learn about label applicators and how to achieve a successful label application. If you need help choosing a wind direction, we can help, contact us today!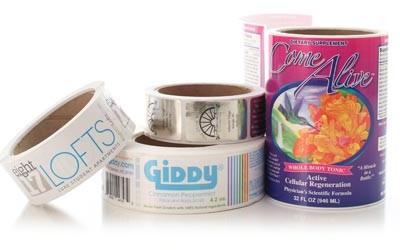 "Frankly I'm a bit amazed that you give such fine service for individuals as you do for the commercial market."
– Stu K.
More Reviews »
Materials For Roll Labels
We carry hundreds of paper and film materials in-stock to achieve a variety of label looks and purposes. Not only do we care about how your labels look but also their performance. If your labels will face tough conditions, like moisture or friction, we have durable label materials that will stand up to the challenge.
Browse our label samples gallery for design inspiration!
Further Reading
Call today to speak with a specialist about your unique project.
Or try our online instant pricing calculator.
Get Pricing