Problem:
Our customer, a co-packer, was in a desperate time crunch to meet a deadline on a flexible packet order with $100k worth of material. Account representative, Todd Eldridge, helped the customer get their order produced quickly but later discovered that they were having trouble getting their filling equipment to work with the material. Initially, the customer thought the issue was related to the "eyemark" on the packets and wanted us to reprint the order or overprint the mark with a wider one.
Co-packer is short for "contract packer" or "contract packager." It's a type of business that provides manufacturing and packaging services in order to sell products.
Flexible packets are a popular type of flexible packaging that is printed on durable, pliable material which can be formed into a single-use packaging solution.
An "eyemark" (also called an "eyespot") is a small rectangular mark most often found along the edge of the rollstock that can be identified by an electric eye. The mark identifies a point on the material where an individual package is to be cut.
Solution:
We sent our packet production expert to meet with Todd and the customer. They worked with the co-packer's production team to troubleshoot the issue and our expert determined that the issue was not with the eyemark but in the way the material was fed through the equipment. Our expert consulted with the equipment manufacturer and found out that an on-site adjustment could be made to the equipment that would eliminate the issue. With a little assistance, they were able to adjust the equipment and the problem was solved.
Outcome:
Todd and our expert not only saved the order, but the customer was also able to continue production and make their deadline without having to wait for a reprint. The customer also learned something new about their equipment that has made their packet production process more versatile and efficient.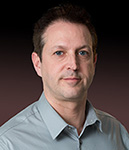 Need Labels, Shrink Sleeves, Packets, Flexible Packaging? Or just have a question?
Call, text, or email Todd Eldridge at 469-269-9423 or todd@consolidatedlabel.com.