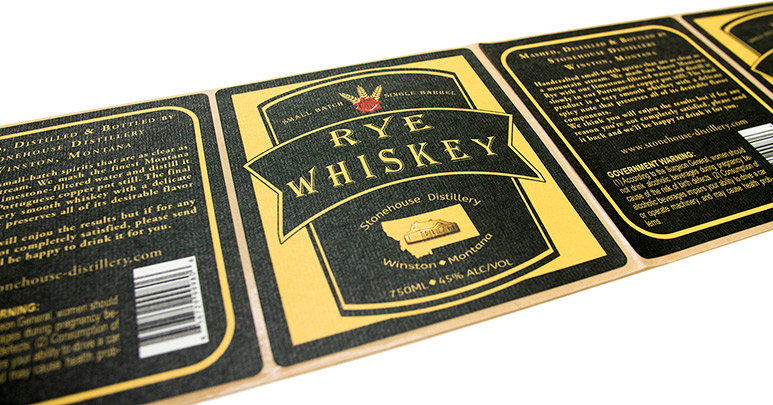 Having a certain style for your labels can benefit your business in multiple ways like enhancing your packaging design or making your brand memorable so customers are more likely to buy from you. In our new "Custom Design" series, we'll show you strategies to achieve different styles through design, materials, etc. so you can create labels that best fit your packaging and sales goals. The first look we'll be covering is rustic, perfect for attracting consumers who prefer homemade or natural products. A rustic look can be used for a variety of markets like food, beverage, beauty, and health. Let's learn more about this style and how you can achieve it.
Designing the Label Artwork
Rustic can be described as homey, country, natural, and without pretense. In our tech-driven society, rustic design has a humble charm that appeals to consumers who crave authenticity and simplicity. Below are some tips on how you can create rustic label artwork.
Colors: The style's color palette takes inspiration from nature with warm neutrals and soft pastels, creating a welcoming feel. You should stay away from using too many colors because it can make the label artwork look busy and over-designed, pretty much the opposite of rustic.
Graphics: Using imagery from the outdoors – animals, plants, trees, farmhouses – is an easy way to add a rustic touch to label artwork. If your product has natural ingredients, you can highlight those in your artwork so consumers can get a quick sense of what your product is about.
Typeface: Also known as "font" (which is slightly different but that's another story), typeface is the design of a set of letters, numbers, and symbols. Serif typefaces are a popular choice for rustic design since they're more traditional. "Serifs" are the small lines attached to the strokes of a typeface/font. Handwritten typefaces are another option to consider if you're going for a more personal, relaxed look.
We recommend working with an experienced, professional label designer to ensure your label artwork not only has the look you want, but is suitable for high quality printing. Label artwork isn't the only thing that can help you create a rustic look – materials play an important role too.
Selecting the Right Materials
Materials are the canvas to your label artwork and can enhance the look you're going for. As we mentioned earlier, rustic design takes inspiration from nature and while a glossy finish has a premium quality, it can look inconsistent with a rustic aesthetic. Below are some options for you to consider to help create a rustic label look.
Matte labels: Unlike glossy labels which are shiny and smooth, matte labels have a dull, subtle finish which pairs well with rustic label artwork. Matte labels have an understated elegance that complements rustic label artwork and stands out in a sea of flashy packaging. We can print matte labels on paper or film material depending on your budget and durability needs.
Brown kraft paper: This material's unrefined appearance and rough texture scream rustic. Brown kraft is an unbleached natural kraft paper that is made out of wood pulp. Brown kraft paper blends in with cardboard cartons, boxes, and bags but also works well for other types of packaging, such as jars and bottles.
Clear labels: The cool thing about clear labels is that they can create a "no label" look so your label artwork is front and center. Also, clear labels on clear containers allows consumers to see product contents more easily. You can use its transparency to your advantage with creative cutouts in the label artwork.
Of course, you don't have to use any of these materials to create a rustic look – they just make it easier to do so. Even materials that look high-end, like foil labels, can be transformed with the right design.
It's important to have your label design ready before buying custom labels so you don't end up with buyer's remorse and a diminished bottom line. Research is key to the label design process because what we think is a certain style may be something else. Furthermore, communicating closely with your vendors (like us) and team will also increase your chances of creating a winning label look that benefits your business.