Which Software is Best for Designing Labels?
We keep up to date on industry standard print design software so we can provide you with quick, high-quality labels.
For best results, we recommend creating your label artwork in Adobe Illustrator. We can also accept InDesign files. If you are using any other software for your labels, give us a call at 800-475-2235 and we'll help you decide the best way to send us your artwork.
Avoid using raster image-based programs, like Adobe Photoshop, for creating your label artwork. Text created in Photoshop will not print well. If you must use Photoshop to design your label, use it to create your background images then import your artwork into Illustrator and then place the text.
If you're creating background artwork in Photoshop, it's important to make sure you set up your document at the correct resolution and color space.
New Photoshop Document Settings
Click-through Instructions:
File > New
Width > [num] + inches
Height > [num] + inches
Resolution > 300 + pixels/inch
Color Mode > CMYK + 8bit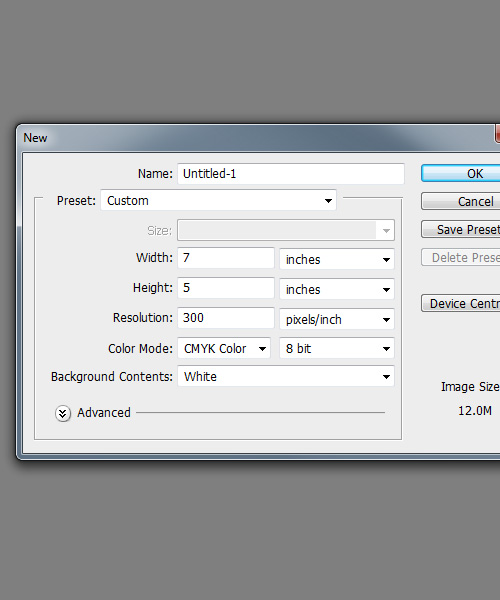 If you choose to use an alternative vector-based software application, please send us a PDF file of your label artwork. Your exported PDF should have the following file settings: embed thumbnail, retain file colors & editability, no compression, downsample to 300 dpi, no color conversion, and no passwords.