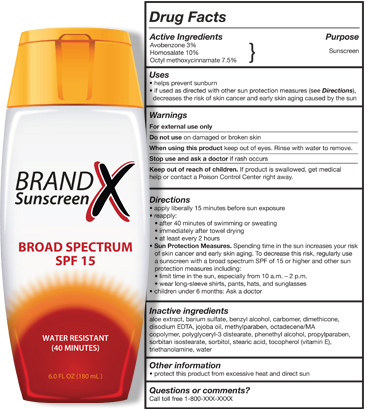 Behind the New Regulations
Sunscreen products are facing stricter labeling standards due to new FDA requirements that seek to clear up consumer confusion and product mislabeling. It's beneficial to understand sunscreen labels because it will help you pick products that better protect your skin. According to SkinCancer.org, the most common form of cancer in the U.S. is skin cancer with 1-in-5 Americans developing it in the course of a lifetime.
The FDA's regulations were implemented to help consumers choose effective sun protection by requiring more testing procedures and higher labeling standards for over-the-counter sunscreens and products with sunscreen.
What You Should Know
With summer coming around, it's worthwhile to familiarize yourself with the recent FDA changes so you can understand the product's claims and buy a sunscreen that fits your needs. Below is a list of the FDA's final rulings and what they mean for sunscreen labels.
1. Broad Spectrum designation: Sunscreens can be labeled with "Broad Spectrum SPF [value]" as long as it passes the FDA's broad spectrum test that determines how well it protects against UVA and UVB rays.
2. Use claims: Only Broad Spectrum sunscreens with an SPF value of 15 or higher can "claim to reduce the risk of skin cancer and early skin aging if used as directed with other sun protection measures."
Sunscreens that aren't Broad Spectrum or have a Broad Spectrum SPF value between 2 and 14 can only claim to help prevent sunburn.
3. "Waterproof," "sweatproof" or "sunblock" claims: Sunscreens can no longer be labeled as "waterproof" or "sweatproof," or identified as a product that "sunblocks," since consumers can be misled because those claims overrate its effectiveness.
Sunscreens also can't claim that it provides sun protection for more than 2 hours without reapplication or immediately after application (e.g. "instant protection") without submitting data to support these claims and obtaining FDA approval.
4. Water resistance claims: If any water resistance claims are made, the front label must specify how long the sunscreen will be effective while swimming or sweating. Water resistance claims are based on standard testing and can only be labeled with two times: 40 or 80 minutes
Sunscreens that don't make water resistance claims must include a direction to consumers instructing them to use a water resistant sunscreen if swimming or sweating.
5. Drug Facts: All sunscreens must include standard "Drug Facts" information on the back and/or side of the sunscreen's container. Learn more about labeling and effectiveness testing for sunscreens here.
To Reduce Your Risk of Skin Cancer
Applying sunscreen – like eating a balanced diet and exercising – should be a part of your daily routine for health and wellness. To help you reduce your risk of skin cancer, the FDA has created a list of tips for sun safety:
Use Broad Spectrum sunscreens with SPF values of 15 or higher regularly and as directed.
Reapply sunscreen at least every 2 hours – more often if you're sweating or in water.
Limit time in the sun (especially between 10 a.m. to 2 p.m.) when the sun's rays are most intense.
Wear clothing like long-sleeved shirts, pants, sunglasses and broad-brimmed hats to cover skin exposed to the sun.