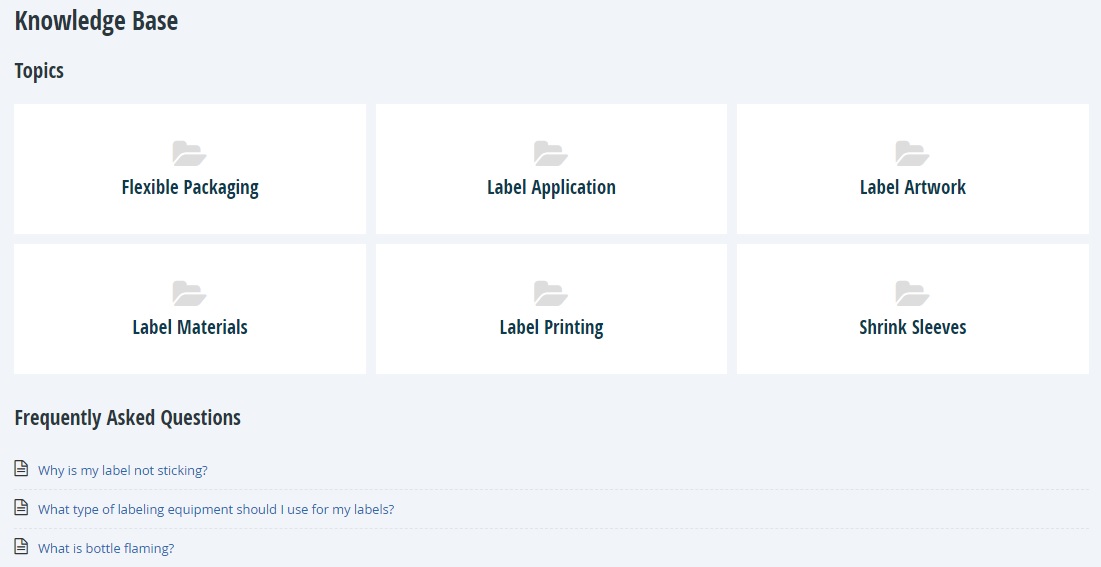 Sanford, Fla. — Consolidated Label Co., a leading manufacturer of custom labels in the United States, has launched a new website feature called 'Knowledge Base,' a label forum where business owners, purchasers, and designers can ask technical questions and receive expert answers relating to labels, shrink sleeves, flexible packaging, and more.
"The products we print are highly technical which can be hard for people to understand, in particular, first-time buyers," said Joel Carmany, president of Consolidated Label. "With the Knowledge Base forum, anyone can ask a question or find the answer they need without spending hours searching online."
Topics covered in the Knowledge Base:
Label Materials
Label Application
Label Artwork
Label Printing
Shrink Sleeves
Flexible Packaging
Furthermore, visitors can browse these topics or post questions in the label forum without needing to create an account. "Not only is the Knowledge Base easy to navigate, you don't have to jump through any hoops to access it," noted Carmany.
About Consolidated Label:
Consolidated Label is one of the country's leading suppliers of custom labels, shrink sleeves, and flexible packaging. The company produces custom label solutions for thousands of customers across a wide variety of industries including food, beverage, household, medical, pharmaceutical, and promotional products.