Clear Labels For A "No Label" Look
Crystal Clear Labels and Stickers
Clear labels are one of our most popular products thanks to their elegant "no label" look that blends into the packaging. They're more than a pretty face though, custom clear labels are moisture-resistant too making them an excellent option for food, beverage, bath, and other products that face wet conditions.
In addition to labels, we can print clear stickers on sheets or rolls which are great for adding a professional touch to marketing materials, mail correspondence, welcome kits, and more.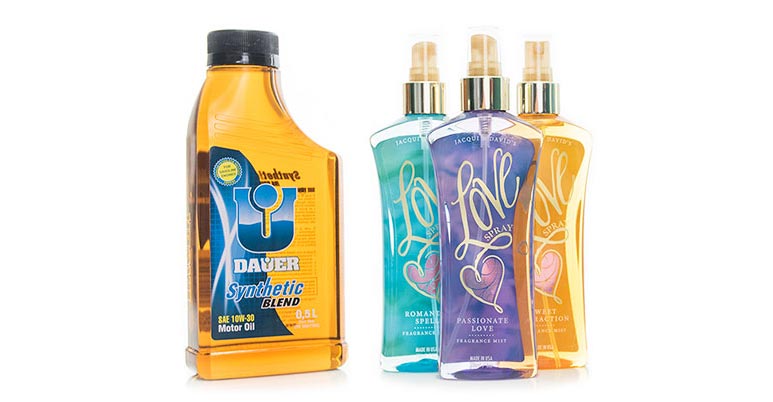 Show Off Your Product With Transparent Labels
With transparent labels, your product can show through the label for a dramatic effect that catches your customer's eye. Their design versatility and high-end appearance are a couple of reasons why more businesses are making the switch. As a result, these companies enhance their product's packaging.
At Consolidated Label, we're all about options. That's why we offer glossy and matte finishes so your labels blend seamlessly into the texture of your container for a truly "no label" look.
White Underprinting For Opacity
We can make parts of your clear label appear opaque by printing white ink (aka white underprinting) onto the labels. This happens before printing other inks so your text is easy to read and graphics are vibrant. This capability also allows you flexibility with the label design to do something different and memorable. For instance, having certain design elements be transparent to create an interesting effect.
"High quality product, high quality service, very quick process. I would recommend Consolidated Label for all your labeling needs."
~ Richard S
More Reviews »
Further Reading
Call today to speak with a specialist about your unique project.
Or try our online instant pricing calculator.
Get Pricing