Custom Brown Kraft Labels
Natural Brown Kraft Labels
'Brown kraft' is an unbleached paper that is perfect for creating a natural appearance with your custom labels. The material works for many different container types and can blend into corrugated cartons and bags for a seamless packaging look. We print custom brown kraft labels in different shapes and sizes to best fit your packaging and labeling needs.
Start on your labels with our instant online quote tool! For more information, please call 1-800-475-2235 or email sales@consolidatedlabel.com.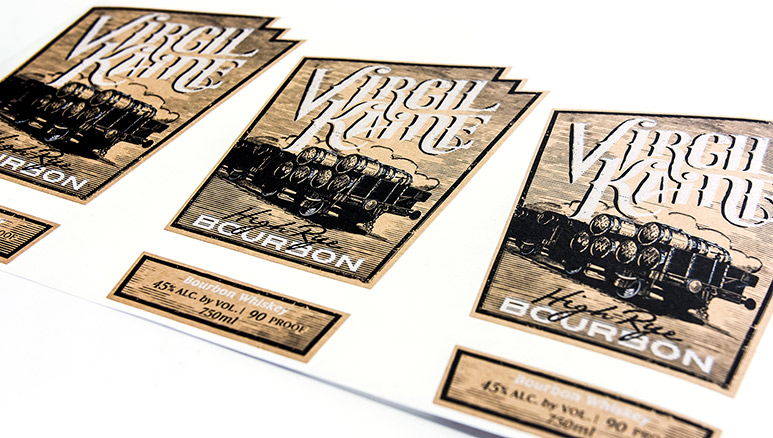 What to Know About Your Labels
For those looking for a more natural look, brown kraft paper is an excellent choice due to its earthy color and slightly rough texture. Below are some considerations to help you create the perfect kraft label for your project:
Brown kraft labels are typically uncoated to emphasize the material but we can add a gloss or matte finish to enhance the label's durability.
Its brown color and texture complements a variety of label designs like rustic, vintage, and minimalist.
Keep in mind that brown kraft paper can alter the look of inks – we recommend 'white underprinting' for added opacity.
A custom shape can enhance the look of your kraft labels by adding visual interest so your products stand out.
We recommend testing for brown kraft paper to ensure it works with your application process, product, and service conditions. Please contact us to learn more about samples so you can see whether the material will work for your project before ordering.
Download our white paper to see how to attract more customers by upgrading your custom labels!
Further Reading
Call today to speak with a specialist about your unique project.
Or try our online instant pricing calculator.
Get Pricing