Custom Direct Thermal Labels
An Inkless Label
Direct thermal labels are a cost-effective labeling solution frequently used by grocers to print food information for meat products or items to be frozen. Shipping, receipt and barcode labels print on direct thermal paper. Without the use of ink, the direct thermal printer instead uses heat-sensitive material that turns black when exposed to the thermal printhead. The labels are a great addition to home offices, small businesses, retail stores, warehouses, and more because they quickly print and apply to an item. Simplicity is one of the biggest advantages when it comes to using these labels.
Start on your custom labels with an instant online quote!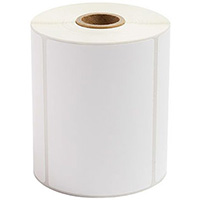 Materials for Direct Thermal Labels
There are a few things to know about this printing process. First of all, direct thermal printers can only "print" in black. Secondly, to protect the ink and material from deterioration, keep the printers in a good environment. Backed with an all-temperature adhesive, our labels print on bright white paper stock with a high sensitivity thermal coating. Available on 1" or 3" cores, direct thermal paper doesn't require a ribbon to print, unlike thermal transfer printing. Again, these labels are ideal for warehouse, shipping, and barcoding applications.
For more information, please call us at 1-800-475-2235 or email sales@consolidatedlabel.com.
Why You Should Minimize Certain Exposures
Direct thermal labels are best for short-term use when heat and UV exposure is minimal. Again, images and text "burn" onto direct thermal material. It's best to keep your labels in a cool and dry environment for optimal use. Thermal media images and text can fade if they overexpose to heat and light. Thus, the labels benefit food retailers because they don't tend to overexpose to heat and light, and have a shorter shelf life.
Download our white paper to see how to attract more customers by upgrading your custom labels!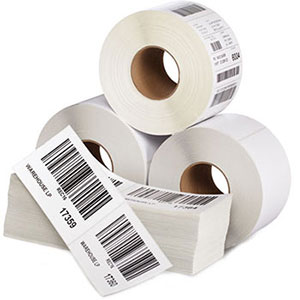 Call today to speak with a specialist about your unique project.
Or try our online instant pricing calculator.