Fluorescent Labels and Stickers
Attention-Grabbing Bright Colors
Fluorescent labels and stickers are bright and bold – perfect for drawing attention to warnings, promotions, and more. We carry five of the most common fluorescent stocks (red, green, yellow, pink, orange) or can flood-coat the stock to your desired color. Get started on your labels by getting an instant online quote! For more information, please call us at 1-800-475-2235 or email sales@consolidatedlabel.com.
Download our white paper on how to attract more customers by upgrading your labels!
Popular Uses of Fluorescent Labels And Stickers
Bright color labels serve multiple purposes across a variety of industries from food and beverage, to industrial and pharmaceutical. We've printed custom fluorescent labels for customers looking to promote a product or sale, as well as manufacturers that need to call attention to hazardous materials and safety conditions for employees. Drawing attention to your product, inventory, machinery, etc. is easier when you have bright fluorescent labels.
Boosting Your Label's Appeal
Fluorescent labels inherently attract attention due to its bright color, however, there are things you can do to make your labels more appealing to your target audience. The shape and size of your label is an important consideration. A unique shape can make your bright label "pop" even more while the size of it influences how much design space you have for artwork, text, etc. We also have UV coatings, gloss/matte laminates and other types of finishes so your fluorescent labels can be better protected against damage or have a special visual effect.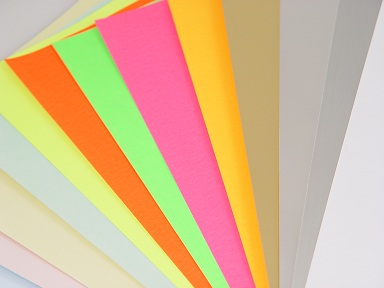 Call today to speak with a specialist about your unique project.
Or try our online instant pricing calculator.