Glossy Labels And Semi-Gloss Labels
Glossy Labels for Food, Beverage, Health, & Beauty
Glossy labels are one of our most popular products because they're versatile, cost-effective, and look great. Glossy labels are used in a variety of markets like food, beverage, health, beauty, and more. Whether you're looking for a simple label or something that will make your product stand out, glossy labels can do the job. Get an instant online quote to get started on your labels.
Labels are key to a successful packaging design. Download our white paper to see how to attract more customers by upgrading your custom labels!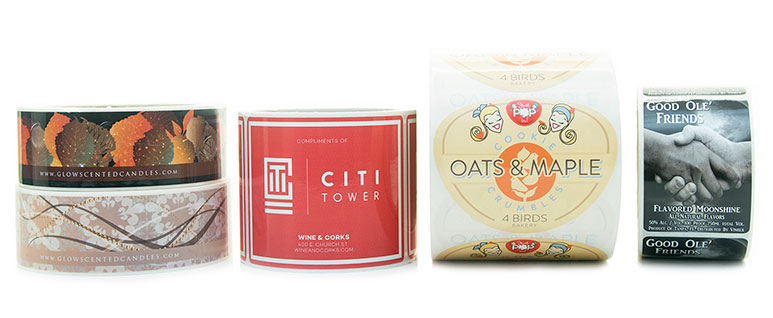 Custom Glossy Labels
Glossy white labels are a blank canvas that you can transform through artwork, shape, finishes, and more. We typically recommend using a laminate or UV coating to enhance glossiness and durability. We also have thousands custom cutting dies to make your labels fit your container perfectly or stand out with a unique shape.
"Just a relief that you folks were there for me."
~ Linden B., HupHo Farms
More Reviews »
Vibrant Full-Color Printing
If you have related product families or want to test multiple designs, digital printing is a great option. By using variable data printing technology, the digital label press can switch out graphics and text without altering the rest of the design. We also offer short run labels, a cost-effective solution for those who need a small number of labels.
Call today to speak with a specialist about your unique project.
Or try our online instant pricing calculator.