Thermal Transfer Labels

Durable Labels For A Variety Of Applications
Thermal transfer labels are known for their resistance to fading and the ability to prevent images from being smeared. Thermal transfer printing is ideal for barcode applications due to its durability and longer shelf life. Its material is made from a bright white face stock and standard adhesive. Unlike direct thermal material, colors can be printed on thermal transfer labels allowing you more options with its design and intended use.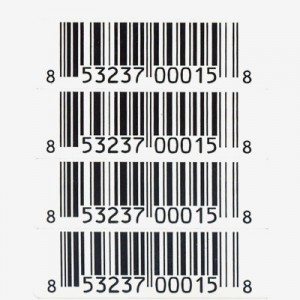 Advantages of Thermal Transfer Labels
Thermal transfer printing offers many advantages, such as:
Labels can be subjected to heat or sunlight.
The shelf life of the label is usually more than a year.
Offers better protection against friction or scratching than direct thermal labels.
Can be printed in colors other than black.
Considered the ideal printing method for barcodes because it prints crisply and cleanly.
[php snippet=23]