Drain Cleaner Jug Label Sample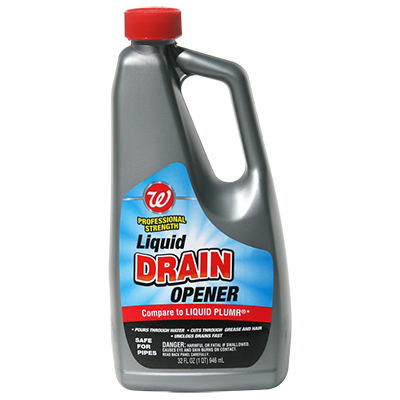 Make it easier for customers to find what they need to clear a clogged drain by making your labels clear about what the product does and its benefits. This 5.52″ x 4.125″ jug label was printed on cost-effective semi-gloss paper with black, yellow, cyan, and two spot color inks and finished with a UV gloss laminate to protect the label from product contents, friction, moisture, etc. The label's custom shape not only makes it stand out but also fit the jug's contours. With thousands of cutting dies in our inventory, we can help you find the right size and shape for your labels.
Get started on your custom jug labels by getting an instant online quote today!
One thing to consider about your product labels is how much information to include. If your product needs to provide instructions, warnings, or multiple languages, then multi-layer labels are a great solution because they give consumers valuable information without adding bulk to the product's packaging. For custom multi-layer labels, please call us at 1-800-475-2235 or email sales@consolidatedlabel.com.
Related Samples
« Back to Sample Gallery