Custom Bottle Labels
The Right Bottle Labels for Your Products
Labels on bottles are constantly being tested with exposure to liquids and everyday handling. It's important that your label manufacturer understands the challenges of making long-lasting bottle labels that can stand up to the challenge.
Our inventory of high-quality materials will make sure that your water, beer, wine, or juice bottles best represent your brand. We also print bottleneck labels and stickers to add an extra special touch to products!
Get an online instant quote to get started on your custom labels.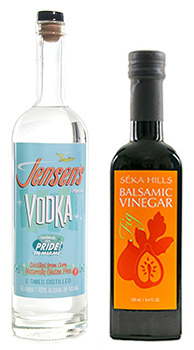 Measuring Your Bottle
One of the most important aspects to nail down when it comes to labeling bottles is to make sure you have the appropriate measurements of your bottles. Sometimes this can be a bit tricky.
Need help measuring a bottle for your labels? Try our handy guide: How to measure a bottle for custom labels » As always we are here to help. If you are unable to lock down a measurement yourself, sending your bottle to our team of experts for a proper measurement is possible.
Shrink Sleeves for Bottles
An effective way to grab attention and improve your product's appeal is through shrink sleeve labels. These full-body labels work especially well on unusually shaped bottles or with cool artwork. Commonly known as 'shrink sleeves,' these labels wrap around a bottle for 360-degree graphics coverage. This process makes your product stand out on store shelves or your website while being resistant to damage from moisture and abrasion. Another popular material we print labels on is clear film because it allows your product to show through parts of your label design – perfect for brightly colored juices. Clear labels can also blend into the container for an elegant "no label" look.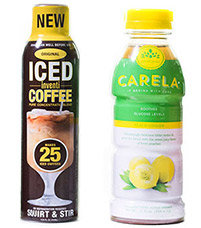 Download our white paper to see how to attract more customers by upgrading your custom labels!
Call today to speak with a specialist about your unique project.
Or try our online instant pricing calculator.
Get Pricing