Custom Water Bottle Labels
Take Your Brand to the Next Level
Custom water bottle labels are a great way to promote your company and event, or welcome guests and clients to your business. We provide a wide range of label materials – from standard stocks like glossy and fluorescent papers, to clear films and holographic materials.
Whether you need labels for a wedding or three-day conference, we can print water bottle labels for any special occasion.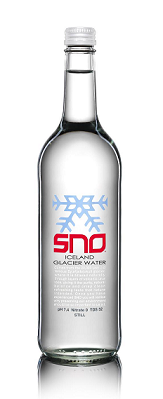 Water-Resistant Materials For Water Bottle Labels
An important aspect to labeling water bottles is making sure they can stand up to spills or moisture. Our water bottle labels are able to stand up to moisture, friction, and other environmental factors without easily fading, bleeding and smudging. We can also help you pick the right finish to protect your label artwork. As a result allowing customers, clients or guests will see your brand's logo on beautiful labels.
Need help determining a label size? Check out our label size calculator – it's so easy!
Start on your labels by getting an instant online quote! For more information, please call 1-800-475-2235 or email sales@consolidatedlabel.com.
Bundle Water Bottles With Multi-Pack Shrink Sleeves
Multi-pack shrink sleeves (commonly referred to as 'multi-packs') are used for bundling two or more products together for promotions or shipping and handling. They can be clear or printed with custom artwork to add shelf appeal and branding to water bottles or whatever products you're bundling. We print multi-packs on durable shrink film. As a result, the packaging is resistant to moisture, abrasion, and tearing. They work especially well to package multiple products into one unit for easier shipping, handling, and transportation. They can also be appealing to customers buying in bulk to have one easy to grab package. Learn more about shrink sleeves in our comprehensive shrink sleeve guide.
Download our white paper to see how to attract more customers by upgrading your custom labels!
Call today to speak with a specialist about your unique project.
Or try our online instant pricing calculator.
Get Pricing