Custom Marijuana/Cannabis Labels

The goal of medical marijuana labels and cannabis labels is to provide vital product information – but that doesn't mean they have to be boring. We offer a variety of materials and customization options to print labels that inspire confidence and boost your brand image. However, labels for medical marijuana and cannabis-related products, like oils, edibles, tinctures, topicals, and supplements, must be durable enough to withstand handling and product contents without fading, peeling, or yellowing. We also can print custom labels for products packaged in child-resistant bottles, stand-up pouches, smell-proof bags, and more. Get started on your order today with our online quote tool!
Download our white paper to see how to attract more customers by upgrading your custom labels!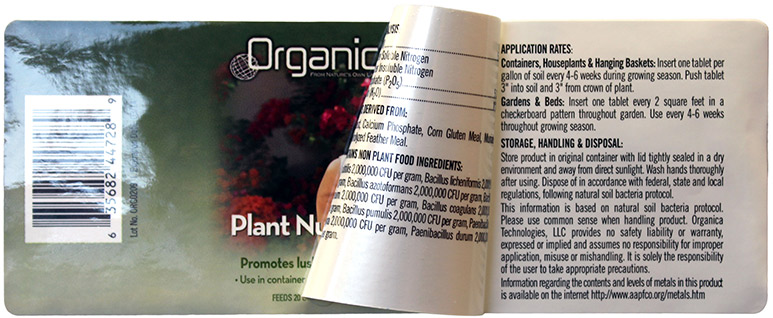 Multi-Layer Labels For Medical Marijuana
If your product needs to communicate a lot of information such as instructions, dosage, dispensary information, etc., then multi-layer labels are a great labeling solution. Also known as expanded content labels, multi-layer labels allow you to provide more information without adding bulk to the packaging. Please call us at 1-800-475-2235 or email sales@consolidatedlabel.com for more information.