The Clear Choice
Custom clear labels work for many different markets because they can transform a product's appearance while keeping packaging costs down. Clear labels can blend into a container's surface for a "no label" look that is both elegant and timeless. When it comes to controlling your bottom-line, printing clear labels is more cost-effective than printing directly onto the container. That's because bottle printing requires the customer to pay for shipping the bottles to and from the printing company whereas custom labels only have one shipment fee. Clear labels also come in a couple different finishes like gloss and matte to match the container's texture so the label seamlessly matches the surface.
Beautiful Labels with a Distinct Touch
Glossy clear and matte clear material are perfect for when you want that "no label look" and can give your packaging a clean, fresh, and high-quality appearance.
The container that you've chosen is an important consideration when choosing a clear label to match. Many clear labels on retail store shelves are glossy because bottles and jars tend to be shiny and reflective. However, when you put a glossy clear label onto a frosted or matte surface, it leaves you with your container's finish being canceled out and intercepted with the glossy finish of the label, rather than achieving a seamless look.
Matte labels have a cozy yet modern look that works great for organic or natural products. Additionally, matte finishes also work well for products that have slippery contents because the material allows for a better grip than smooth glossy labels.
For something a little more flashy, glossy clear labels are a great choice since light reflects off the surface at different angles and can catch a customers' attention from a farther distance.
With either finish, you still get labels that are tear- and water-resistant. The main distinction between the two is just their appearance.
Design Considerations for Clear Matte Labels
We've printed clear labels for a wide range of products and uses because they complement many different styles. We are here to help you have a better idea of what to do with your labels. Below are some things to consider for your next order.
Clear matte labels are a great way to highlight "organic" or "natural" aspects of your product. This is because the label material has a more subtle look than glossy labels.
Many products in the bath and beauty market use clear matte labels since they can make the packaging look modern and high end or natural and feminine depending on the design.
Add visual interest to your labels with a cold foil stamp or a touch of gloss finish to make one or more design elements pop.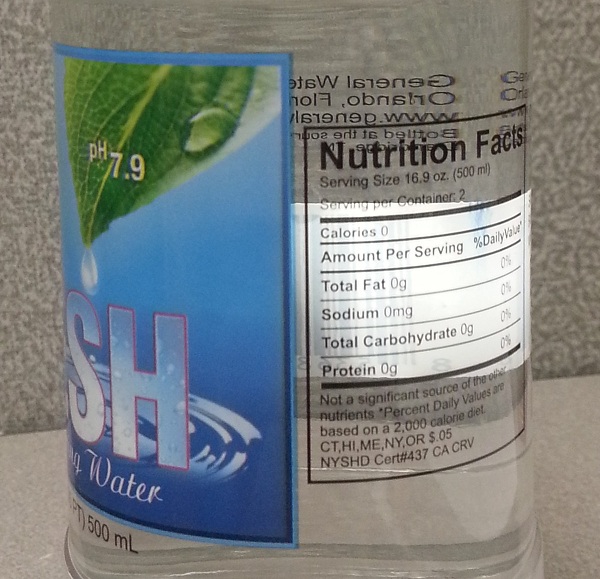 Underprinting Can Help
Inks on clear labels can appear transparent unless they are underprinted with white ink. That means that a layer of white ink is applied behind the parts of your label design that you want to be opaque. Depending on the color of the application surface, white underprinting may or may not be necessary. Containers that are white don't require white underprinting because the container is giving the label design opaqueness.