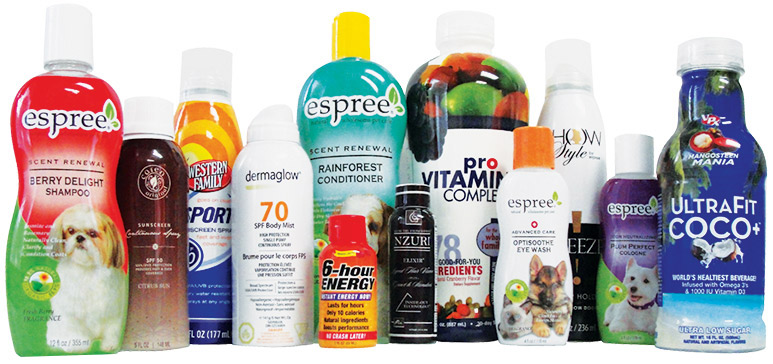 Before you order shrink sleeve labels, there are some things you should know so you don't end up with a delayed order or unsatisfactory results. Shrink sleeve orders are a bit different than regular label orders because there are more technical aspects that need to be considered before the order can be placed on our printing schedule. Below is a flowchart and directions you should take to better ensure a smooth ordering experience and satisfaction with your final shrink sleeves.
Steps for Ordering Shrink Sleeve Labels
Quote: To request a quote, please call us at 1-800-475-2235 or email sales@consolidatedlabel.com.
Order Processed: The order is processed after you agree to the quote and we receive your sample container.
Grid Test: The container's measurements are imputed onto a grid using computer software.
Template: A template is created based on the grid.
Artwork: Your designer (or our Pre-Press Artist) uses the template to distort the artwork and prepare it for shrinking.
3D PDF Proof: The Pre-Press Artist creates a 3D document (PDF) of the shrink sleeve container for your approval.
Test Sample: The approved shrink sleeve design is tested with an actual shrink sleeve and container.
Printing: The shrink sleeves go to print once you approve the test sample.
Quality Control: Quality checks between printing and other processes are performed to minimize error and waste.
Order Shipped: The order is complete and ready to ship!
For more information or to request a quote, please call us at 1-800-475-2235 or fill out the contact form below.