Popular Choice with Nutraceutical Labels
Available from grocery stores to e-commerce websites, the sale of nutraceutical products is expected to grow globally as consumers are becoming more health conscious and interested in nonsurgical cosmetic fixes. In the last decade, we have seen the production of nutraceutical labels increase and diversify in response to the market's growing popularity. According to a recent study on the nutraceutical industry, the market is expected to reach US $250 billion by 2018 signifying an evolution in consumers' attitudes towards their health and appearance.
In this article, we will discuss the development and outlook of labeled nutraceutical products to help you better understand why nutraceuticals are affecting the way societies think about food and medicine.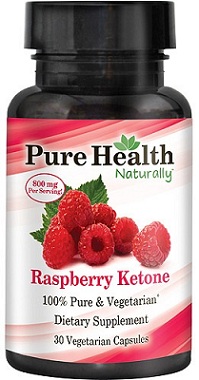 What are nutraceuticals?
The term "nutraceutical" (a combination of the words "nutrition" and "pharmaceutical") refers to food products or dietary supplements that provide health benefits along with its basic nutritional value. Below are some of the most common functions/benefits listed on nutraceutical labels:
Weight loss
Anti-aging
Muscle building
Digestion regulation
Detox/cleanse
Boost immune system
Heart health
Improve skin elasticity
Over the Years
In 1989, the founder and chairman of the Foundation for Innovation in Medicine, Dr. Stephen DeFelice, coined the word "nutraceutical" and defined it as "food, or parts of food, that provide medical or health benefits, including the prevention and treatment of disease."
It was during the 1980s that the U.S. and Japan experienced a boom of nutraceutical products as attitudes towards diet and exercise began to change. Since then, the nutraceutical industry has exponentially grown thanks to modern technology, new product development and emerging market regions.
Nutraceutical product labeling is regulated by varying standards depending on whether the product is being classified as a drug, dietary supplement, food ingredient or food. There is no legal meaning in U.S. law for "nutraceutical" which is why the industry has different product classifications. As such, the major issues that nutraceutical companies commonly face relate to government regulations on product labeling.
The Demand for Nutraceutical Labels
Despite regulation issues, increases in nutraceutical production and consumption in the U.S. has led to a higher demand for custom printed nutraceutical labels. New segments and competitors in the nutraceutical market are making manufacturers more attentive to the product's labels in order to improve shelf appeal.
Below are some prevalent trends that are affecting how companies market its products and design nutraceutical labels:
The population of elderly people is increasing, in particular the baby boomer generation.
The cost of healthcare is inflating which has shifted health trends to become more preventive than curative.
Skepticism and dissatisfaction of traditional Western medicine is increasing.
Consumer demand for alternative, organic, natural and holistic products is getting stronger due to its positive image.
Increases in disposable income are spreading across different demographics and into emerging market regions.
Nutraceutical Trends to Watch
The U.S. is undoubtedly the most active market for nutraceutical products but new trends are shifting the conversation to global growth and expansion whether it's penetrating new markets or affecting regulation changes. Nutraceutical label production will undoubtedly be affected by market trends (design, quantity, function, etc.) because companies are try to target a growing and diversifying consumer base.
Published in April 2013, the Nutraceutical Sector Report lists some trends the industry is experiencing and what can be expected over the next five years:
Asia – in particular Japan, China and India – is the fastest growing market and is expected to surpass North America's market share by 2017.
More "Big Pharma/Food" companies are entering into the nutraceutical industry due to high growth rates and attractive profit margins.
Consolidation and merger acquisitions are expected to rise as more Big Pharma/Food companies acquire smaller brands to reduce competition and enter new market segments.
Although it's the largest nutraceutical segment in the U.S., sales of dietary supplements have slowed down due to the emergence of other segments like "functional food & beverage" and "nutraceutical ingredients" (raw minerals and oil).
As the market continues to change and evolve, custom labels are an effective tool that can make a nutraceutical product stand out. The proliferation of nutraceutical products and their health claims, however, can be a double-edged sword for consumers – nutraceuticals can help customers fulfill their self-care needs but they can also breed distrust when product results aren't seen. The design of the nutraceutical label is important, but having honest claims backed by scientific evidence is essential for long lasting success.
The next time you buy a nutraceutical product, it's important that you carefully read the nutraceutical label and talk with your doctor or pharmacist if you have any questions or concerns about the product.