Pre-Workout Supplement Label Sample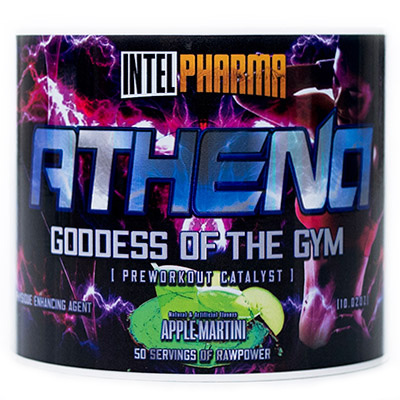 We're pumped about this pre-workout supplement label! Printed on holographic film (rainbow patterned), this label is sure to stand out on store shelves and online. The label is 3.125″ x 11.5″ and was printed with 4 color process inks (CMYK), white underprinting for added opacity, and a spot color. Holographic foil films are an attention-grabbing type of material thanks to their "moving" patterns and outstanding brightness. Dramatically transform your product packaging, enhance label artwork, or give your labels an extremely cool look with holographic foil film.
Get started on your pre-workout supplement labels by getting an instant online quote today.
We can print holographic foil labels and stickers in a variety of shapes, sizes, and colors to create a unique finished product. Although rectangle labels are our most popular label shape, a custom shape is an excellent way to add visual interest to your custom labels. Whether you're labeling a pre-workout supplement or some other product, holographic foil film can make a lasting impression in your customer's mind. For custom holographic foil labels, please call us at 1-800-475-2235 or email sales@consolidatedlabel.com.
Related Samples
« Back to Sample Gallery