Soda Coupon Label Sample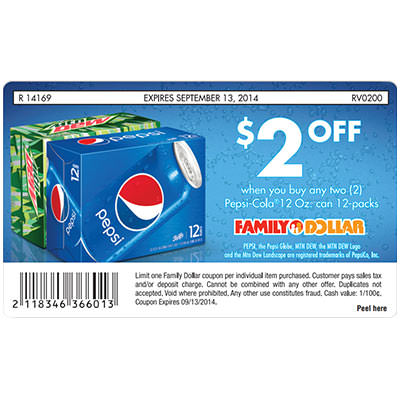 Make your next promotion a hit with beautiful custom coupon labels. This 3″ x 5″ soda coupon label was printed on cost-effective semi-gloss paper and attached to a film 'coupon base' that anchors to the application surface and allows for the coupon on top to be removed. We used 4 color process inks (CMYK = cyan, magenta, yellow, 'key' black) for full-color printing and finished with a UV gloss laminate to protect the inks and paper.
Get started on your custom coupon labels by getting an instant online quote today!
We can print coupon labels in a variety shapes, sizes, and styles to fit whatever promotion you're running. Removable coupon labels are particularly popular because of how well they work with "peel off and mail in" and "redeem at checkout" promotions. For more information on coupon label printing, please call us at 1-800-475-2235 or email sales@consolidatedlabel.com.
Related Samples
« Back to Sample Gallery