Digital Printing
Ideal For Small Projects and Multiple Designs
Digital printing is a cost-effective method for printing custom labels with photographic-quality graphics, crisp text, and vibrant colors. Best suited for smaller orders of 10,000 custom labels or less, digital printing is less labor-intensive and produces less setup waste than flexographic printing. Get started on your digitally printed labels with an instant online quote!
Download our white paper to see how to attract more customers by upgrading your custom labels!
"I like that every time that I need help with something they are willing to do it."
~ Carolina M., Betancourt Nutrition
More Reviews »
Digital Printing For Your Business
From startup businesses to large-scale enterprises, many label buyers choose digital printing because multiple designs can be produced in the same run without delay. Digital printing is a four-color process, however, we can print up to six additional spot colors to achieve greater print accuracy and full-color results for a photographic quality finish.
Print Multiple Versions and Variable Data
Digital's variable data technology makes printing barcodes, consecutive numbers, and multiple designs an easier and faster process. Here are some benefits to consider for your next order:
Digitally printed labels can be ready to ship in as little as one business day from the time we receive your label artwork approval (not when we receive your artwork). Five to ten days is our standard turnaround time for custom digital labels.
Have small or hard to read text on your label? Digital printing's high resolution will make your labels crisp and easier to read.
If your company has related product families or wants to test different label designs, digital labels can potentially lower your labels' costs.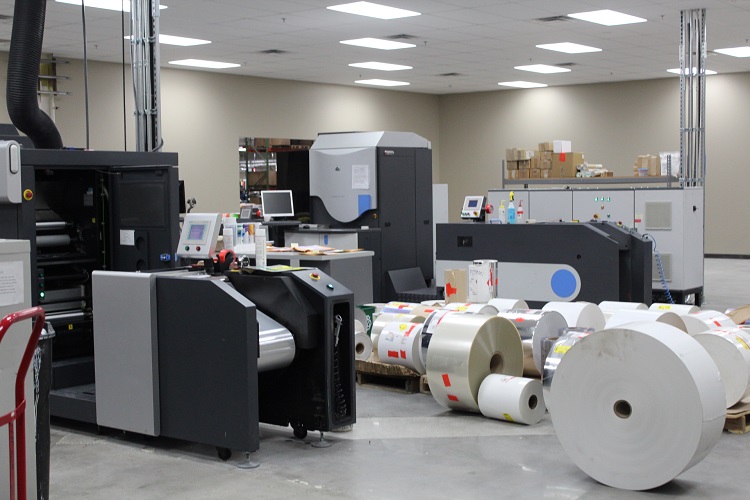 Call today to speak with a specialist about your unique project.
Or try our online instant pricing calculator.