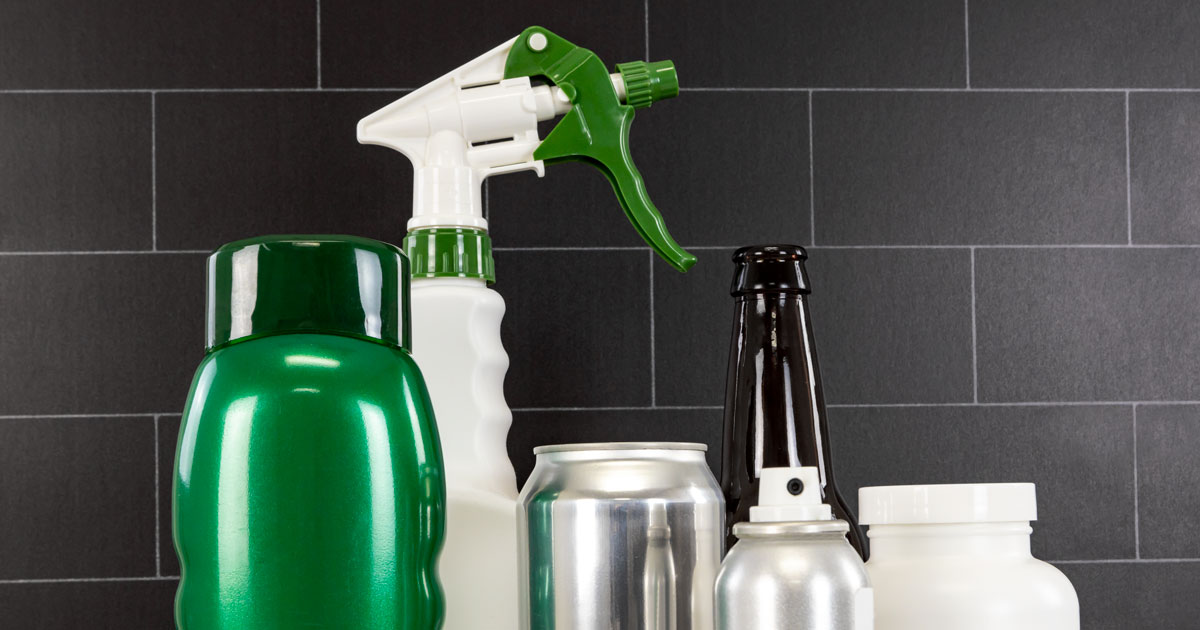 Contract packaging or "co-packing" services are often used by food, beverage, pharmaceutical, and cosmetic companies to assemble and package their goods. It's a huge industry, expected to reach $89.74 billion by 2026. Yet, there are relatively few co-packers in the U.S. and most earn the majority of their profits from large clients who order thousands or even millions of products per year.
At Consolidated Label, we work with thousands of contract packaging partners and we've seen first-hand how businesses benefit from using them. With that in mind, you may be wondering if working with a co-packer is the right choice for your business. That's why we're going to lay out what a co-packer is, the signs that you should start looking for one, and how to choose a co-packer you can partner with proudly.
What is a co-packer?
A co-packer is a company that manufactures, assembles, and packages a product for you, according to your instructions. The product and branding remain yours.
Why use a co-packer?
Companies choose a co-packer overproducing their products in-house to save time and money.
While creating your products can be highly rewarding labor of love, it can leave little time to focus on branding, marketing, and sales. By outsourcing production, you regain that time to continue growing the business.
You'll also save in the short and long-term on the costs of new equipment, staff, and developing your efficient manufacturing system.
Finally, co-packers help you scale fast, enabling you to fulfill increased demand almost immediately. They help you make more profit more quickly.
What are the risks of using a co-packer vs. manufacturing in-house?
Choosing the wrong co-packer for your business could risk the quality of your product and brand. If your co-packer diminishes the quality of your product, your reputation among customers could be damaged. Or, if your product is highly regulated, your co-packer may not follow the necessary Quality Assurance (QA) standards, risking your business standing. That's why it's so important to understand what to look for in a co-packer.
What about private label manufacturing?
A co-packer is not to be confused with a private label manufacturer. Private label is when you put your branding on another company's product. With private labeling, the manufacturer retains proprietary rights to the product and produces it. The client brands, markets, and sells the product.
Companies often use private labeling when they want to sell another company's product under their brand, or when they want to give gifts with custom branding. This is common for large retailers with generic brands (like Walmart's GreatValue and Amazon's Basics), small businesses, boutique markets, corporate gifts, and club or school fundraisers.
Signs You're Ready For A Co-Packer
There are three clear signs that you're ready to partner with a co-packer.
You Don't Have The Capacity To Keep Up With Demand
This is the most obvious sign and might look like:
Your customers are consistently buying your product faster than you can make it
You and your team are stressed about production
You want more time to focus on growing and marketing the business
You want to add a new product but don't have the time to learn how to make it
You don't have a specific certification you'd like to use, like gluten-free, kosher, organic, etc.
You're running out of places to store your products
You Have The Capital To Cover Costs
Managing your own manufacturing facility is expensive. That's why companies choose to work with a co-packer at a fraction of the cost. Still, make sure you're ready to cover costs associated with:
Production
Research & Development
Ingredients
Packaging
You Have A Reproducible Formula And A Desire To Scale
To work with a co-packer, your recipe or formula needs to be precise enough to replicate with ease in bulk. As long as this is in place and you want to scale up production, you're ready for a co-packer.
How To Choose A Co-Packer
Follow these guidelines to find your best-fit co-packing partner.
Rely On Referrals And Reviews
Ask for referrals from people you trust, read reviews online, or attend industry events where you can network with colleagues to get the opinion of real people who have worked with a co-packer.
We also recommend searching the following directories:
Keep Your Co-Packer Close
It can be tempting to search for the best co-packer anywhere in the country. But, ideally, you'll choose a co-packer close enough that you can visit regularly to check-in or handle issues.
Prioritize Effective Communication
Effective communication is vital to a lasting partnership. Evaluate a co-packer's aptitude for communication by paying attention to:
The speed of their email responses
How clearly and accurately they communicate
The quality of communication you have with the people you'll be working with directly – not the people who are selling to you
Evidence and examples of their brand promises
Their customer service standards
Their business practices and values
Your co-packer should be in alignment with your approach to business and communication.
Don't Compromise On Quality
Your co-packer should foster a culture of quality assurance (QA). Starting on the first tour, look at where products are manufactured and stored. Talk to front-line workers, managers, and administrative staff. Ask about air circulation, quality assurance processes, ingredient sourcing, and third-party inspections. Conduct a test run with the co-packer to verify quality at every stage. Your business reputation is at stake, so make sure your product is in good hands.
Get Clear On Scheduling To Avoid Disaster
"Scheduling" refers to when a co-packer can fit you into their production schedule. Miscommunications here can lead to drastic consequences.
For example, Jordan Buckner, CEO and co-founder of TeaSquares, recalls, "At one point last year, our sales were going great and we requested another production run from our co-manufacturer two months in advance from when we needed inventory. They told me that it would be four months until we could get on the production schedule next. Big problem. Previously, they said it would be no problem, but what they didn't communicate was they had a large client who just placed a multi-million dollar order, and we got bumped.
Better communication on both sides could've alleviated the problem, as we could've scheduled a production run prior to the other customer's order start date. When interviewing co-manufacturers, make sure to find one that has an open and honest line of communication that can deliver on your expectations."
A good co-packer won't bump you off the schedule, except for reasons outside of their control, like unforeseen ingredient shortages.
Find A Co-Packer Who Can Handle Your Growth
Your co-packer needs to be able to meet your capacity needs, both now and in the future. While you could switch co-packers down the line, it can be costly, so be clear with prospective co-packers about how much product you'll need regularly and in times of high demand, and your plans for growth.
Clarify Expectations In A Written Contract
Before partnering with a co-packer, make expectations clear in a written contract, preferably with the help of an experienced attorney.
You may also consider having both parties sign a non-disclosure agreement (NDA) before sharing any proprietary information about your product. The jury's out on this one, though. On one hand, you may want to protect your secret ingredient or special formula. On the other hand, some experts believe that "forcing NDAs at the earliest stages seems to have a low pay off — the truth is, like VCs, co-packers have little interest in stealing your idea and may find it a turnoff. Sign something once you've got a foot in the door, not still begging to be let inside."
Prepare Your Questions And Answers Ahead Of Time
Co-packers want to know as soon as possible whether they can help you or not. Having information about your product prepared ahead of time, along with your own set of questions, will help you make conversations with co-packers go as smoothly as possible.
Have the following information about your product prepared:
Your product manufacturing process
Your expected production schedule and lead time
Volume needed
Certifications needed, like Halal, Kosher, gluten-free, etc.
Ingredients and allergens
Shelf life
Specifications that can't budge
Packaging & special product requirements (e.g., refrigeration, retort, etc.)
Here are some questions you may want to ask of potential co-packers:
Do they have a history of working with similar products?
Do they already own the equipment you need and can it be used as is?
How will they handle "emergency" product demands? Do they have the resources to handle the production, and at what cost?
What packaging options are available?
If your product is specialized, will you need to train their employees?
Do your runs meet their minimum volume requirements?
A Co-Packer Can Help Your Business Break Through To The Next Level
Now that you've learned what a co-packer is, how they can help your business save time and money, and signs that you're ready for a co-packer, it's time for you to go out and find one! Use our tips to find a co-packer who can serve as a strategic business partner. Countless companies have shown – the right co-packer can level up your business fast.
Need other tips for your business? Check out our business advice articles page or if you need professional product labels, have them made by Consolidated Label by getting an online quote.