Businesses across the U.S. and the world are increasing their custom flexible packaging usage. This is because its durable and pliable material makes it easier to offer more product variety. After the design is printed, the flexible material goes to another piece of machinery where it's folded and seamed to make a pliable shape. Flexible packets can be filled with a liquid, solid or semi-solid making it a suitable packaging solution for a wide variety of industries. According to a recent report from the Flexible Packaging Association's annual meeting, the total US flexible packaging industry will grow by about 3% to reach approximately $27.5 billion in 2013, up from $26.7 billion in 2012.
Popular In A Variety of Industries
Film, foil, and paper materials make different types of flexible packaging. The airtight seal is great for protecting products that you want to further protect from spoiling or tampering. Below are just some of the most popular types of flexible packaging we've seen for the pharmaceutical, nutraceutical, vitamin, bath & beauty, food, and beverage industries.
Sachets (packets)
Bar wrappers
Pouches
Bags
Flex sticks (stick packs)
Blister packaging
Wraps
Pillow pouches
Flexible trays
Envelopes
Emerging Technologies
Most consumers lead busy lives and make the majority of their purchase decision in just a few seconds. With so many product choices available and so little time to choose, more companies these days are choosing custom flexible packaging. Of course, this packaging makes their products easier to use, provides an interactive experience, and reduces packaging expenses. Recent innovations like dual-chamber stand up pouches and self-heating/self-cooling pouches are just a couple examples of some new types of flexible packaging that easily allows consumers to use a product on the go. As popularity continues to spread across different markets, we will see flexible packaging continue to evolve and advance in reaction to consumer and industry trends.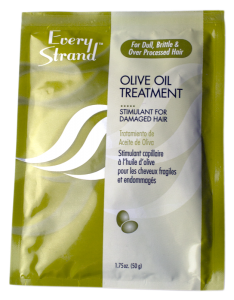 Increasing Exposure for Health and Beauty Markets
Bath and beauty companies are benefiting from flexible packaging because sachets and pouches allow consumers to easily travel with the product or sample the product before purchasing a larger amount. Flexible packaging's durable material allows it to seal and protect sensitive contents like lotions, oils, masques, shampoos, etc. The vitamin market is another one that uses a lot of flexible packaging. Sachets, pouches, and flex sticks can be used for protecting and transporting pills, capsules, effervescent tabs, drink powders, and more. Flexible packaging is well-suited to the health and beauty industries because both make individually sized (single serving) products that are made to travel or be a product sample.
The Future of Flexible Packaging
Over the coming years, the flexible packaging segment will continue to expand and grow. This is because more and more companies want their product's packaging to serve multiple purposes. Custom flexible packaging provides various markets a way to possibly reduce packaging costs. This is all while impressing consumers with its design and function. Companies and industries are also using flexible packaging as a marketing tool to offer samples or travel sizes of their products. In short, without impairing the larger product's graphics, colors, and other design aspects. Flexible packaging is here to stay and will continue to grow in popularity across almost all industries. This is especially true as more innovations and uses emerge as a response to high consumer demand.
For more information or to request a quote, please call us at 1-800-475-2235 or fill out the contact form below.