Dry-Touch Sunscreen Label Sample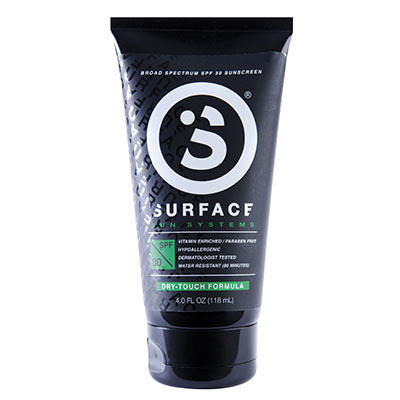 Sunscreen labels face a lot of challenges such as runny contents, moisture, handling, sand, sun exposure – you get the picture. This 5″ x 6.5″ dry-touch sunscreen label overcomes those challenges by using label materials designed for durability. It was printed on white squeezable film with UV black ink, a green spot color, and finished with two spot UV coatings (matte and gloss) which give the label a unique look and feel.
Get started on your custom sunscreen labels by getting an instant online quote today!
Labeling products that are packaged in squeezable tubes or bottles require a label material that is flexible and durable enough to return to its original appearance after the product is squeezed. That's where squeezable packaging labels come in handy – they won't crease or lose their original look. See how to avoid certain pitfalls when labeling squeezable packaging in our quick video.
Related Samples
« Back to Sample Gallery