Custom Jam Jar Label Sample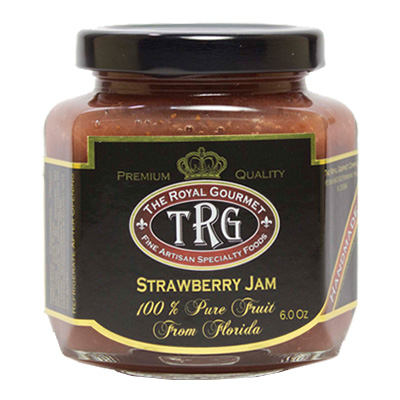 Elevate the look of your product with metallic labels that catch customer's attention with their brilliant shine. This 2″ x 4.5″ jam jar label was printed on metalized silver paper with white underprinting for enhanced color opacity, 4 color process inks (CMYK) for full-color printing, and a gold tint to the exposed metallic. The label's custom shape adds an extra eye-catching detail that draws attention to the label.
Get started on your custom metallic labels by getting an instant online quote today!
There are two main ways we can print metallic labels – by printing on a metallic label material or 'cold foil stamping.' Printing on metallic paper or film is best if you want to have a mostly metallic appearance whereas cold foil stamping is best for adding a metallic accent. Call us at 1-800-475-2235 or email sales@consolidatedlabel.com to learn more about these beautiful labels.
Related Samples
« Back to Sample Gallery