Tequila Bottle Label Sample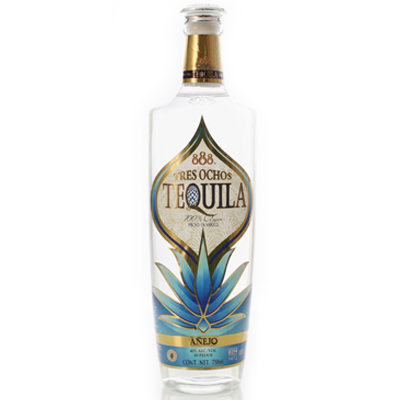 Using a custom shape for your labels is an effective way to add visual interest to your product and enhance the label artwork. This 6.4131″ x 8.0067″ tequila bottle label was printed on semi-gloss paper with a cold foil stamp that was tinted gold for a high-end appearance. We have thousands of cutting dies but if we don't already have what you need in our die library, we can create a custom die for a one-time tooling fee.
Get started on your custom tequila labels by getting an instant online quote today!
Cold foil stamping is an on-press application that transfers foil to the label material. Perfect for adding a metallic effect to labels, cold foil can be tinted to a variety of colors. For more information on cold foil stamping or to place an order, please call us at 1-800-475-2235 or email sales@consolidatedlabel.com.
Related Samples
« Back to Sample Gallery