Vodka Bottle Label Sample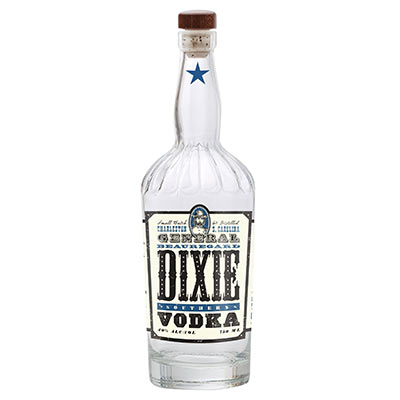 Although the vodka bottle label has a rustic, southern look, the material it's printed on is quite modern. This 4.5″ x 7.07″ vodka bottle label was printed on clear polypropylene film with black ink and a spot color, finished with a matte laminate, and die cut with a custom shape. The brand does an excellent job of creating a cohesive packaging design with their label artwork, shape, colors, and bottle selection.
Get started on your custom labels by getting an instant online quote today!
Clear polypropylene film is ultra clear, semi-conformable, and designed to achieve a "no label look" on clear and colored glass and rigid plastic containers. With white underprinting, we're able to add opacity to parts of the label you don't want to be see through. Clear labels work great for a variety of markets like food, beverage, beauty, health, and more.
Related Samples
« Back to Sample Gallery