Gold Coffee Label Sample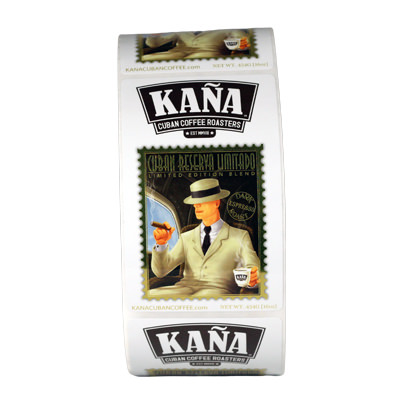 Add a luxurious touch to labels with an eye-catching metallic accent. This 3″ x 5″ gold coffee label was printed on metalized silver paper with 4 color process inks (CMYK), white underprinting for opacity, and a gold tint to the metallic detail. Metalized silver paper is a lightweight, coated paper that works with different materials like plastic, glass, and corrugated cardboard.
Get started on your custom coffee labels by getting an instant online quote today!
We print coffee labels for a variety of packaging from bags and bottles, to tins and boxes. Whatever type of label look you're going for, we can help with our wide assortment of materials, cutting dies, and printing techniques. Contact us at 1-800-475-2235 or email sales@consolidatedlabel.com for more information.
Related Samples
« Back to Sample Gallery