Pet Sunscreen Label Sample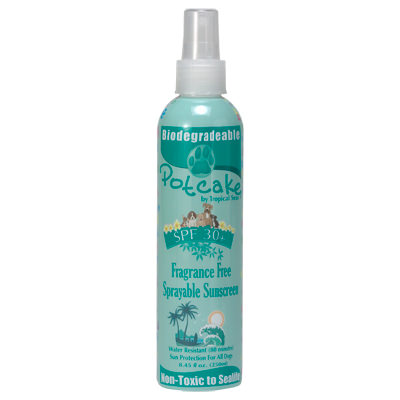 Elevate your product's packaging look with shrink sleeve labels that are beautiful and durable. This 10.625″ x 6.6142″ pet sunscreen label was printed on PETG film with 4 color process inks (CMYK = cyan, magenta, yellow, 'key' black), white ink, and a spot color ink. These full-body labels add visual appeal to products by wrapping around the bottle with 360-degree graphics.
To get started on your shrink sleeve labels, please call us at 1-800-475-2235 or email sales@consolidatedlabel.com.
Shrink sleeve labels are more than a pretty face – they're resistant to moisture, friction, and abrasion. Unlike pressure-sensitive labels that are applied by pressure, these specialty labels require mechanical shrinking equipment to shrink the sleeve onto the bottle (hence the name). Learn about shrink sleeve labels, application, and more in our technical guide.
Related Samples
« Back to Sample Gallery