Puppy Shampoo Shrink Sleeve Sample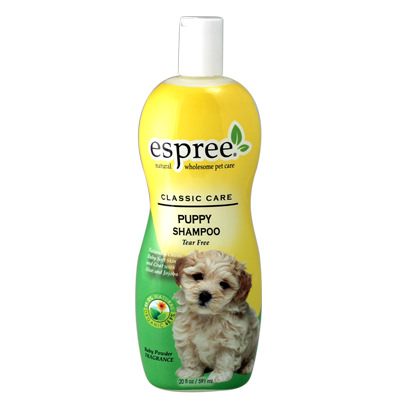 Full-body shrink sleeves add visual interest to products by contouring to the bottle's curves with 360-degree graphics. This 8.25″ x 9.5276″ puppy shampoo shrink sleeve was printed on PETG film with 4 color process inks (CMYK) for full-color printing. Shrink sleeves work for a variety of bottle shapes but they look particularly eye-catching when paired with curvy bottles.
To get started on your custom shrink sleeves, please call us at 1-800-475-2235 or email sales@consolidatedlabel.com.
Shrink sleeves are more than a pretty face, they're extremely durable against moisture, friction, and abrasion. Applying shrink sleeves to products, however, require mechanical shrinking equipment to shrink the sleeve onto the container. Learn more about shrink sleeves in our technical guide.
Related Samples
« Back to Sample Gallery